Rheumatology - the Favored Few
Save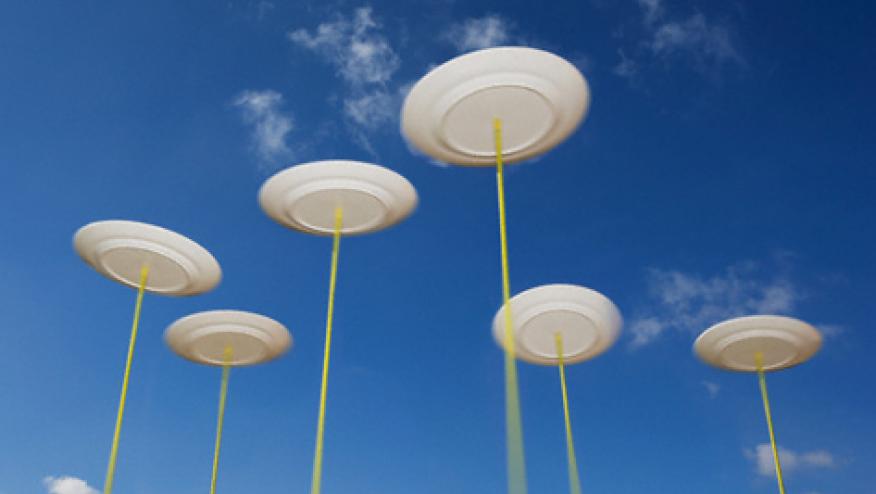 How lucky am I?
In one clinic day I see a pseudogout, 4 RA, 3 fibromyalgias, one guy with post arthroscopic recurrent inflammatory monarthritis, a PMR, Still's disease, a non-septic olecranon bursitis for injection, a lunchtime consult for hemoptysis (probably Goodpastures) and two lupus patients.
The fortune is not in the mix, or the full day (I know…. I don't work as hard as you) or even the few orphan test-question cases that were seen.
It was the grandmother of my last lupus patient. While her granddaughter was having her labs drawn, she sought me out, faced me, grabbed my hand and tearfully told me how thankful she was that I was taking care of her baby. You see. ..They've been to "other doctors who were always perplexed about the complaints, the treatments or her labs". For them, this has changed and she wanted to give me the credit. Her thanks focused on the confidence, explanations and printed notes i gave them at each visit.
You have to admit: when this happens, when you're the recipient of such genuine appreciation, you know that this is the richest gift a medicine man can receive. I felt like George Bailey, as he exclaimed a man's wealth is best measured by his many friends. How fortunate am I.
The patient has a lupus overlap with features of scleroderma and ITP. The hard part is not the diagnosis or management – instead the amazing part is that these lovely people live a plane ride or 7-hour car ride away. They come when scheduled, get tests as requested and faithfully take the prescribed regimen. They ask good questions, take notes, fill out disease info forms and volunteer blood samples for lupus research. Their efforts and appreciation make me look good. I wonder why everyone doesn't want to be a rheumatologist.
Even better is that this has happened often enough to remind me often how blessed I am to be a rheumatologist. Moreover, I get to prove daily that my ideals are still in play. Admittedly, some days I do it better than others. I hope I'm batting well enough to make the all-star team (chosen by patients of course).
When we applied to med school and had to fill out applications and express our motivations for medicine – mine came easy as my message was "I know I can do this better than others". By that I meant better than the doctors who were just woeful in their communication skills as they cared for my parents when they had cancer. Clearly it's not enough to be smart or wear well the white coat.
Rheumatologists are blessed by a practice that is hand-holding, hands on. A non-procedural discipline that fortunately requires more talking than doing. I've had my share of patients who've called me out when my behavior was unbecoming, grouchy, curt, or judgmental. At such pushback visits (in Texas we call these the "come to Jesus visits"), you have to take stock of yourself and pledge to improve yourself. Imagine if patients gave you a performance rating after each visit; would it make you a better listener or a more compassionate physician? Ooh... that would be harsh and hard. But shouldn't it be hard - this career of yours? Jimmy Dugan (played by Tom Hanks in League of Their Own) once said. "It's supposed to be hard. The hard is what makes it great. If it wasn't hard, everyone would do it". In the same movie, I think he also said, "there's no crying in rheumatology".
In 2005, the ACR estimated there are over 4900 rheumatologists in the USA. Currently, I would estimate that there are less than 3000 card-carrying, prescribing rheumatologists in practice. That's very few compared to 210,000 PCPs, 23,000 cardiologists and nearly 10,000 dermatologists. Plus, we rheums are responsible for caring for some fraction of the nation's 27 million OA, 8.3 million gout, 5 million FM, 1.3 million RA, 2.4 SpA, and 39 relapsing polychondritis patients (the last was a guestimate).
Society is aging, the musculoskeletal disease population is growing and yet the number practicing rheumatologists are declining. Hence, we will be busy. Hopefully not too busy to be polite, look our patients in the eye, and speak to them as you would your own mother.
A rheumatologist's worth can be measured in his/her patients and the relationships with them that are forged with time and effort.
We are the favored few – like the marines of musculoskeletal medicine.
Disclosures
The author has no conflicts of interest to disclose related to this subject
Rheumatologists' Comments