Defining Refractory RA by Biologic Use
Save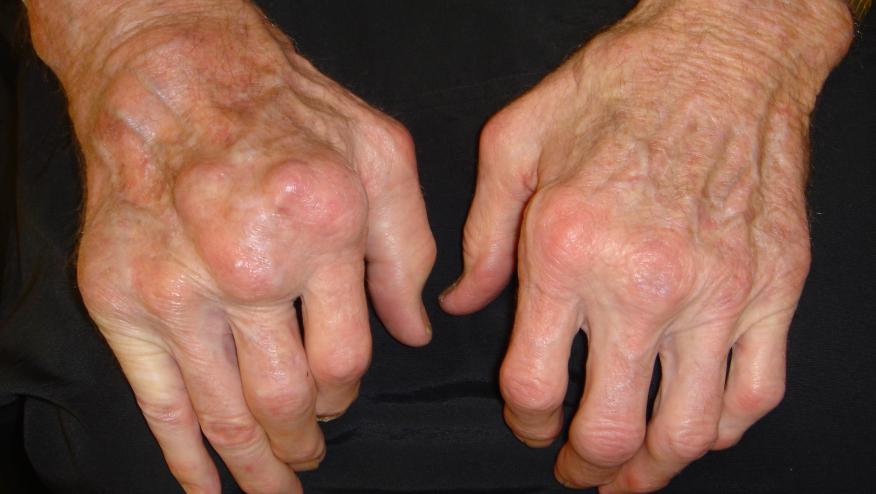 A study from the  British Society for Rheumatology Biologics Register (BSRBR) has shown that biologic refractory disease is seen in at least 6% of patients who have ever received a biologic DMARD (bDMARDs).
Their study of 13,502 patients from the registry included RA patients who initially started a tumour necrosis factor inhibitor (TNFi) between 2001 to 2014.  They defined bDMARD refractory patients based on the need to switch to a third class of bDMARD.
They found that 867 of 13 502 (6%) patients were bDMARD refractory and that this took nearly 8 years to get to their third bDMARD class.
Interestingly, 6.7% of those enrolled 2001–2008 were bDMARD refractory disease and took a longer median time (median 8.4 years) to achieve this status compared to more recent enrollees. Of those enrolled between 2011–2014, 4.8% became bDMARD refractory, but in a much shorter time of 2.0 years; suggesting physicians have become more likely to cycle bDMARDs. 
For example, bDMARD refractory patients were remained on their first TNFi for a median of 3.9 years - longer in the earlier cohort compared to the more recent cohort (4.4 years vs 0.8 years, respectively).  Reasons for 1st TNFi discontinuation included ineffectiveness (52%), adverse events (24%), and other reasons (3%) such as injection-related problems or family planning). The reason for stopping the TNFi was not recorded in 21% of patients.
Multivariate analysis showed that bDMARD refractory disease patients were more lkely to be women, younger age, shorter disease duration, higher patient global assessment, higher Health Assessment Questionnaire score, current smokers, obesity and greater social deprivation.
Patterns of biologic use revealed that after the initial TNFi, most changed to a second TNFi (55%), especially in the 2001-2008 cohort (59%), but less so in the modern 2011-2014 cohort where only 19% chose a second TNFi.  The vast majority (83%) of 2nd bDMARD changes went to B cell inhibition (i.e., rituximab).  Third bDMARD changes preferred IL-6 inhibitors (54%) over T cell costimulation inhibitors (24%).  This is observational data. The authors note that these therapeutic choices  largely reflected the order in which these drugs became available in the UK. 
EULAR has developed a 'difficult-to-treat' RA task force to study this issue, as there is no accepted definition of bDMARD refractory RA. 
Disclosures
The author has received compensation as an advisor or consultant on this subject
Add new comment