DMARDs Under Study for Secondary Prevention of Cardiovascular Events
Save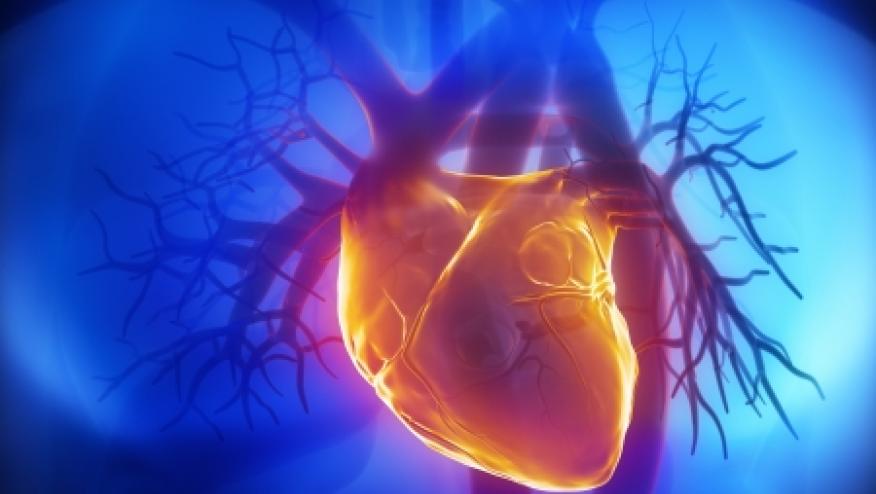 Several important lines of population and large cohort research have shown that rheumatoid arthritis (RA) patients have a substantially higher risk for myocardial infarction and major cardiovascular events. These comorbidities are the product of uncontrolled, chronic systemic inflammation with its untoward effects on the vasculature and myocardium. The net result is an 8-10 year deficit in survival and a rate of CVE equal to that seen with diabetes. Other contributory factors include chronic corticosteroid use, weight gain, inactivity and hypertension.
Several studies have documented the protective and normalizing effects of chronic methotrexate and TNF inhibition in lowering these morbid and mortal outcomes (http://buff.ly/2hRVDce). These data, along with the Jupiter trial (Ridker P et al. http://buff.ly/2hRYBxh) showing that statins may lower C-reactive protein levels and CV events hav lead to the prevailing belief by many in cardiology that control of inflammation is an untapped resourse in the management of cardiovascular disease. (http://buff.ly/2iQEigL)
Thus, the role of vascular inflammation is at the forefront of cardiovascular research as there are currently 3 large trials in assessing if DMARD (disease modifying antirheumatic drugs) use will lower systemic inflammation sufficiently to avoid major CV events.
These trials include the CIRT trial (with methotrexate), the CANTOS trial (with anakinra and a newly launched trial of hydroxychloroquine (http://buff.ly/2iQFi4g). All are placebo controlled trials designed to assess intervention effects on CV outcomes in high risk individuals.
Cardiology Trials Assessing DMARD/Biologic Effects on CV Outcomes

Study

CIRT

CANTOS

OXI

Title

CV Inflammation Reduction Trial

Canakinumab Anti-inflammatory Thrombosis Outcomes Study

Hydroxychloroquine for the Prevention of CV Events in Myocardial Infarction

DMARD, Interventions

Methotrexate (15-20/wk), PBO

Canakinumab (50,150,300mg), PBO

Hydroxychloroquine (400mg) or PBO

Patients enrolled (N)

CAD, MI, DM, MS

(7000)

Post MI, CAD w/ hsCRP > 2.0mg/dl 

(17400)

Post-MI patients

(2500)

Endpoint

Major CVE, Mortality

Time to major CVE (MI, CVA, CVD death)

360 events - Death, MI, hospitalization for unstable angina, urgent PTCA, CABG

Start date

April 2013

April 2011

February 2016

Completion

December 2018

February 2017

June 2018

ClinicalTrials.gov

NCT01594333

NCT01900600

NCT02648464

CIRT Trial: In the Cardiovascular Inflammation Reduction Trial (CIRT) (ClinicalTrials.govNCT01594333), 7,000 at-risk patients with prior myocardial infarction (MI) and either type 2 diabetes or the metabolic syndrome will be treated with either placebo or low-dose MTX (target dose 15-20 mg/wk) over an average follow-up period of 3 to 5 years. The primary end point is a composite of nonfatal MI, nonfatal stroke, and cardiovascular death. If low-dose MTX were to reduce the frequency of CV events, CIRT would provide a novel therapeutic approach for the secondary prevention of heart attack, stroke, and cardiovascular death. (Citation source: http://buff.ly/2j5TGVI)
CANTOS Study: will examine if interleukin-1β (IL-1β) inhibition by canakinumab will have any effet on major CV event rates (recurrent myocardial infarction, stroke, and cardiovascular death). Stable patients with coronary artery disease who remain at high vascular risk due to persistent elevations of hsCRP (>2 mg/L) will be enrolled (ClinicalTrials.gov NCT01327846). CANTOS will randomize 17,200 stable postmyocardial infarction patients with persistent elevation of hsCRP to either placebo or canakinumab at doses of 50, 150, or 300 mg every 3 months, given subcutaneously. All participants will be followed for up to 4 years for the trial primary end point (nonfatal myocardial infarction, nonfatal stroke, cardiovascular death). CANTOS intends to answer whether novel anti-inflammatory cytokine-based therapy can provide secondary prevention of cardiovascular events or new-onset diabetes. (Citation source: http://buff.ly/2iJng6W)
OXI Trial. Hydroxychloroquine (HCQ) has pleiotropic benefits; it is not onlyanti-inflammatory, it also has lipid lowering, anti-diabetic and bradycardic effects that may have great potential in reducing cardiovascular (CV) morbidity and mortality in at risk individuals. The OXI trial is the most recently devised trial to address this same issue in at risk cardiac patients. OXI is an event-driven trial that will randomize 2500 patients hospitalized for myocardial infarction (MI). Participants will receive active HCQ or placebo for at least 12 months, and until 350 CV events are confirmed. The primary trial CV endpoint is the composite of death, MI, hospitalization for unstable angina, urgent percutaneous coronary intervention, and urgent coronary artery bypass grafting.. A 6 months placebo-controlled safety pilot trial with 200 patients is currently ongoing to assess the safety of HCQ in the setting of MI. (Citation source: http://buff.ly/2iQFi4g)
Check out the free Slide Download on these trials: http://rheumnow.com/content/download/dmards-under-study-secondary-preven...
Disclosures
The author has no conflicts of interest to disclose related to this subject
Add new comment