EULAR 2018 - Day 2 Report
Save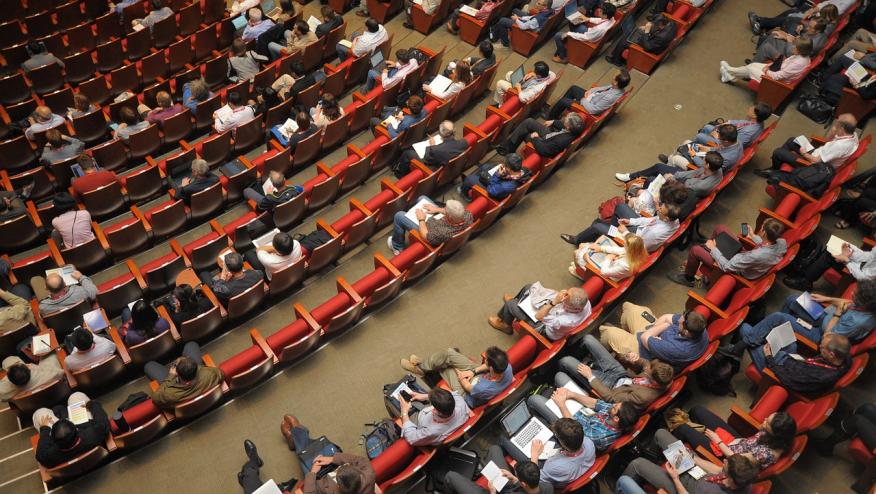 Highlights from Day 2 of the EULAR meeting in Amsterdam include high MBDA scores in ACPA negative RA predicts remission; characterization of difficult RA; and gender differences in psoriatic responses to TNF inhibitors. 
High MBDA Scores in ACPA Negative RA Predicts Remission - Abstract OP0169 was a presentation about the predictive value of the MBDA score in ACPA positive and ACPA negative rheumatoid arthritis (RA) patients and who went on to develop DMARD-free sustained remission. This is a novel study with surprising and paradoxical results.  The authors analyzed 299 RA patients from the Leiden Early Arthritis clinic who are followed for a mean of 4.3 years. All were treated with DMARD's, they were 2/3 female, 61% rheumatoid factor positive and 53% ACPA positive.  Two-thirds of the patients had high MBDA score (>44); 21% had moderate score (30 to 44) had low score is <30. In the end 59 patients (20%) were able to achieve DMARD free sustain remission. The surprising part was that a moderate or high MBDA score predicted the ability to achieve sustained remission off of drugs.  In fact, this was only seen in seronegative RA patients. The seropositive patients showed a very low chance of sustained remission and none were able to achieve a drug-free sustain remission off of drugs from more than one year. However the ACPA negative population showed a clear outcome difference between those with low MBDA scores (who failed to achieve remission) and those with moderate to high scores who showed a 50% chance of drug free remission. These patients had a 7-8 fold higher chance of achieving remission. The only other predictive factor was increasing age, higher CRP levels, higher Serum amyloid A and higher metalloproteinase levels. These paradoxical findings are likely due a specific subset of RA patients defined as: 1) early arthritis, 2) with acute onset, 3) hot or active disease, 4) elderly and being seronegative.  Such patients we know are the ones with the greatest chance of remission. Turns out that the high MBDA score is here or a marker of acute rather than chronic inflammatory disease; that would usually die out with steroids, DMARDs and maybe any therapy. A very interesting study. 
Characterization of Difficult RA - Abstract OP0139 was an international survey of rheumatologists, designed to define the concept of "difficult RA". Some estimate the frequency to be somewhere between 5-20% of all rheumatoid arthritis patients. They undertook a survey to characterize what rheumatologist called Difficult RA. Overall they had 490 respondents from 33 countries; most coming from the Czech Republic, Hungary, Germany and the UK. On average these rheumatologist were seeing somewhere between 100 and 300 RA patients. A series of questions were asked to determine how they would characterize difficult RA.  For instance, the estimated that the level of disease activity in such patients would be DAS28 > 3.2 for 50% and for 27% said a DAS28 >5.1. Nearly 3/4 of respondents said that difficult RA was defined as failing two or more DMARD's and or two or three Biologics. Other factors that went into the definition included an inability to taper glucocorticoids, the presence of comorbidities, extra-articular manifestations, radiographic damage, and ultrasound synovitis. These results will be used by an upcoming you are committee to make recommendations on the management of difficult to treat RA. Based on the survey they would've defined difficult to treat rheumatoid authorized us as having disease significant disease activity failure to respond to conventional DMARD's or biologics, inability to taper glucocorticoids, and the presence of either comorbidities or extraarticular manifestations
Gender Differences in Psoriatic Responses to TNF Inhibitors ? Poster 0316 by Hojgaard and colleagues analyzed the gender differences in biologic outcomes when looking at a large cohort of psoriatic arthritis patients. This data comes from the Danish rheumatology DANBIO register which analyzes patients with psoriatic arthritis starting their first TNF inhibitor. They found that men had greater responses and greater survival of the TNF inhibitor therapy compared to women. This disparity is reflected by the baseline characteristics of the 815 miles in 935 females. Overall the females had more disease activity when compared to the males. They had significantly more smoking, tender joints, higher CRP's, HAQ scores, Global scores, fatigue, and depression/anxiety. The Kaplan Meyer TNFi survival curves showed that after 10 years roughly 40% of males were on the TNFi whereas only 25% of females are still taking the TNFi therapy.  Women were more likely to have adverse events and less likely to stop for lack of efficacy. Overall this nationwide cohort showed that men had greater TNF responses and persistence, even after adjusting for these baseline differences, including disease activity, lifestyle, etc.
Disclosures
The author has no conflicts of interest to disclose related to this subject
Add new comment