FDA Grants Breakthrough Status for Potential Lupus Nephritis Drug
Save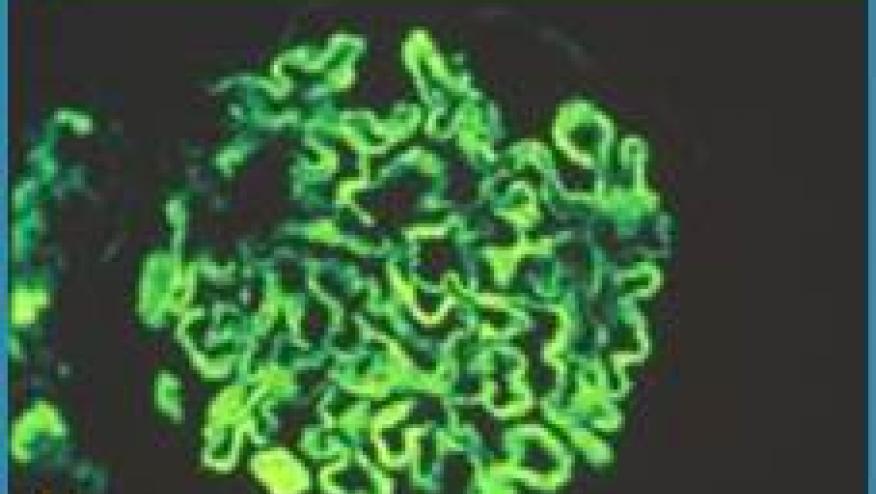 Obinutuzumab (Gazyva) has been granted Breakthrough Therapy Designation by the U.S. Food and Drug Administration for use  in adults with lupus nephritis. The drug, made by Genentech, is going forward based on the NOBILITY study in adults with proliferative lupus nephritis. Currently, there are no FDA-approved medicines for lupus nephritis. 
The Phase II NOBILITY study (NCT02550652) in class III or IV proliferative lupus nephritis patients showed obinutuzumab (OBIN) plus standard of care (mycophenolate mofetil or mycophenolic acid and corticosteroids), demonstrated enhanced efficacy compared to placebo plus standard of care alone in achieving complete renal response at one year. The study enrolled 126 people who were randomized to received infusions of OBIN or placebo infusions on days 1, 15, 168, and 182. Treatment with OBIN met key secondary endpoints showing improved overall renal responses (complete and partial renal response) and serologic markers of disease activity as compared to placebo. Full study results will be presented at a future meeting.
Breakthrough Therapy Designation is designed to accelerate the development and review of medicines intended to treat serious or life-threatening conditions with preliminary evidence that indicates they may demonstrate a substantial improvement over existing therapies.  Breakthrou status may results in priority reviews, that may include smaller clinical trials and alternative trial designs.
A phase III trial of Gazyva in lupus nephritis is planned for next year.
Add new comment