High Dose Chloroquine Harmful in Severe COVID-19
Save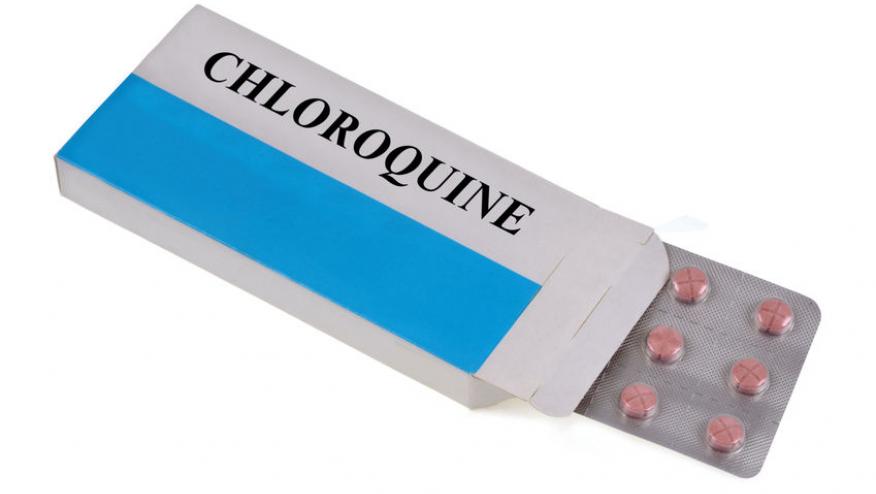 JAMA Open Network reports an interim analysis of the Brazilian CloroCovid-19 trial showing thta higher doses of chloroquine (CQ) in the treatment of severe COVID-19 was associated with QTc interval prolongation and increased mortality.
This randomized, phase IIb clinical trial enrolled 81 adult COVID-19 infected patients hospitalized with severe acute respiratory syndrome who were treated in Manaus, Brazilian Amazon.  Patients were given either high-dosage CQ (600 mg CQ twice daily for 10 days) or low-dosage CQ (450 mg twice daily on day 1 followed by once daily for 4 days). The prespecified primary endpoint was a >50% reduction in mortality in the high-dosage group compared with the low-dosage group. 
Despite a planned sample size of 440 patients, 81 were enrolled at the time of the unplanned interim analysis. Enrolled patients had a mean age of 51.1 years, and 75% were men. Patients exhibited fever and respiratory symptoms, tachypnea, tachycardia, hypoxemia, or hypotension.  The high dose CQ group was more likely to be older (54.7 vs 47.4 years) and have more heart disease (18% vs 0). Because of delays in testing for the virur, only 77% of patients were COVID-19 positive by PCR testing>
Mortality by day 13 was seen 39% in the high-dosage group and 15% in the low-dose group. High-dose CQ patients also had more QTc prolongation (interval greater than 500 milliseconds) than the low-dose group (18.9% vs 11.1%).  Yet, despite the presence of QTc prolongation in 11-19%, this finding was not associated with death or torsade de pointes, an that may be induced by QTc prolongation. Three of 5 patients (60%) in the high-dose group with underlying heart disease died.
Moreover, respiratory secretions at day 4 were only negative for SARS-CoV-2 in only 6 of 27 patients (22.2%).
This study suggest that the higher CQ dosage should not be recommended for critically ill patients with COVID-19, especially in those taking concurrent azithromycin or oseltamivir. The limited sample size did not allow the study to show any benefit overall regarding treatment efficacy.
These findings cannot be extrapolated to nonsevere COVID-19 patients.  
In the accompanying editorial, the authors suggest the study by Borba et al "should prompt some degree of skepticism toward the enthusiastic claims about chloroquine and perhaps serve to curb the exuberant use",  They commend the authors and journal noting the first patient was enrolled in this trial on March 26, 2020, and the first submission of this manuscript to the JAMA Network was on April 13, 2020. Nevertheless they call out the need for a "commitment not only to high-quality science, but also to accurate and unbiased reporting, remains intact as we seek to publish results as rapidly as possible".
Disclosures
The author has no conflicts of interest to disclose related to this subject
Rheumatologists' Comments