A Multidimensional Definition of Remission
Save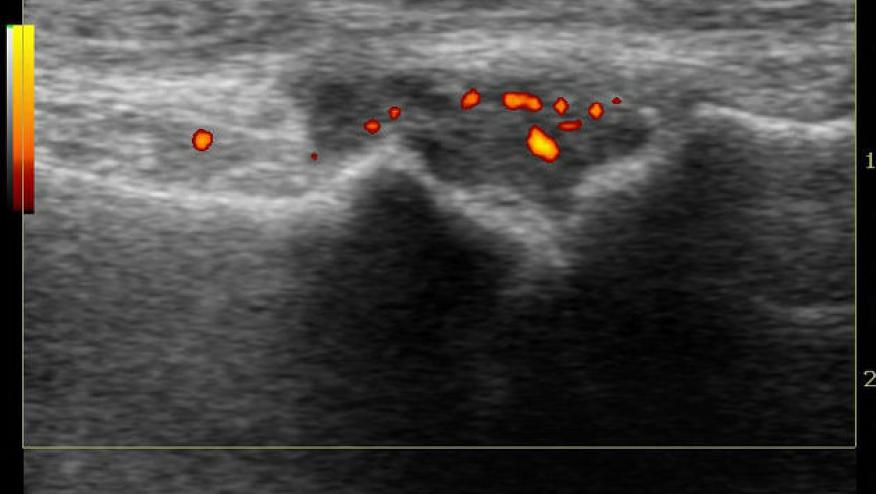 A study from Leeds suggests 'multi-dimensional remission' (MDR) can be seen in one-third of RA patients achieving DAS28-remission; such patients have better patient-reported outcome measures, making it an optimal goal, especially from a patient's perspective.
A total of 605 RA patients were studied serially with numerous clinical, outcome imaging (ultrasound) and laboratory outcomes. MDR required remission in 3 dimensions: A) Clinical: tender and swollen joint count (TJC/SJC) and CRP all ⩽1; B) ultrasound remission: total power doppler = 0 and  C) T cell remission: positive normalized naïve T-cell frequency.
Clinical remission was seen in only 53% (321/605), failures being mainly due to raised CRP (52%), TJC (28)>1 (37%) or SJC (28)>1 (16%).
Ultrasound remission was seen in 211/364 (58%).
T cell remission was seen in 193/297 (65%) patients.
MDR was observed in only 35% and was associated with the best (lower) PRO scores (all P ⩽ 0.05 vs non-MDR) when compared with the other definitions of remission assessed. 
Disclosures
The author has no conflicts of interest to disclose related to this subject
Add new comment