Severe Stevens-Johnson and Toxic Epidermal Necrolysis Syndromes May Respond to Etanercept
Save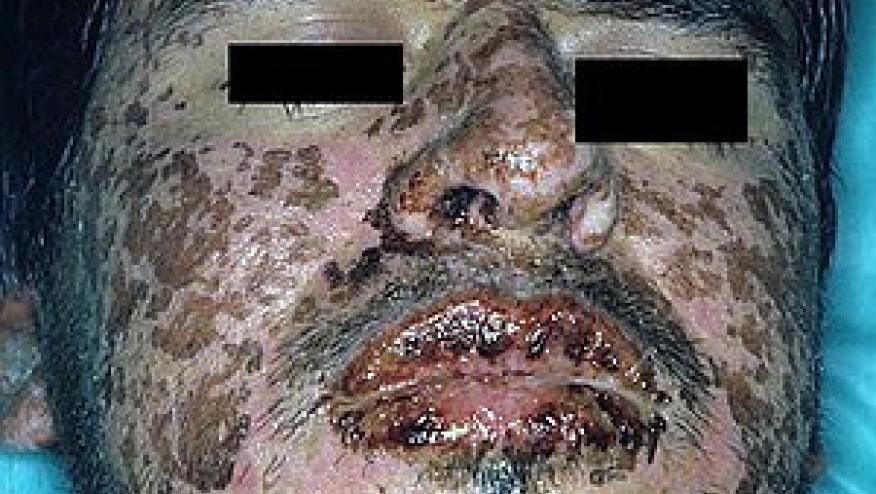 The Journal of Clinical Investigation reports the results of a trial wherein etanercept (ETN) was shown to be effective in treating cytotoxic T lymphocyte–mediated (CTL-mediated) severe cutaneous adverse reactions (SCARs), including Stevens-Johnson syndrome (SJS) and toxic epidermal necrolysis (TEN).
These rare, severe disorders are often life-threatening and may be associated with high levels of CTL-associated cytokines, chemokines, or cytotoxic proteins, including TNF-α and granulysin.
They studied 96 patients with SJS or TEN in a randomized trial of etanercept versus traditional corticosteroids.
Etanercept was shown to improved clinical outcomes and decrease the SCORTEN-based predicted mortality rate (predicted and observed rates, 17.7% and 8.3%, respectively).
Compared with corticosteroids, etanercept treated patients had a shorter median time to skin healing (14 vs 19 days, respectively; P = 0.010) and lower rates of GI hemorrhage in all SJS-TEN patients (2.6% vs. 18.2%; P = 0.03).
Etanercept was found to decrease TNF-α and granulysin levels in blister fluids and plasma (45.7%–62.5%) and increase the circulating Treg population (2-fold increase; P = 0.002).
Anti–TNF-α therapy may be and effective alternative treatment for CTL-mediated severe skin reactions.
Disclosures
The author has no conflicts of interest to disclose related to this subject
Add new comment