Could Anifrolumab Work in Lupus Nephritis?
Save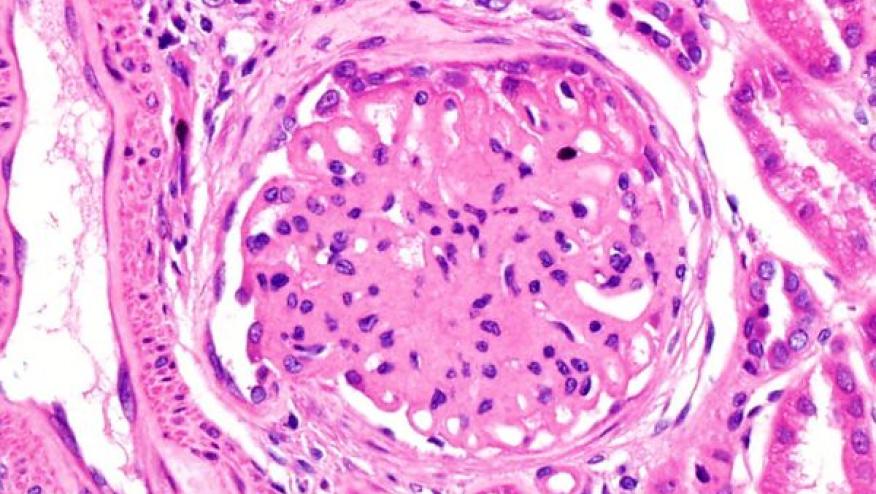 Anifrolumab is effective and FDA approved for use in systemic lupus erythematosus (SLE); and now, a trial in lupus nephritis that almost shows benefit.
A phase II double-blinded study looked at the efficacy of anifrolumab active, biopsy-proven, Class III/IV lupus nephritis taking background glucocorticoids and mycophenolate mofetil.
They enrolled 147 SLE patients to receive either monthly intravenous anifrolumab (usual dose, 300 mg), or an intensified regimen (IR, 900 mg ×3 doses and 300 mg thereafter) or placebo IV. The primary endpoint was change in baseline 24-hour urine protein–creatinine ratio (UPCR) at week (Wk) 52.
At week Wk 52, the 24-hour UPCR measures were equally improved by 69% and 70% for combined anifrolumab and placebo groups (p=0.905).
Yet, secondary response outcomes favored the intensive anifrolumab treated patients. There were more patients treated with the intensive regiment had a complete renal response (CRR) at W52.(anifrolumab IR 46% vs PBO 31%) or a CRR with UPCR ≤0.5 mg/mg (41% vs 27%) or ,CRR with inactive urinary sediment (41% vs 13%) and sustained glucocorticoid reductions (≤7.5 mg/day, Wk 24–52) (56% vs 33%).
While serious adverse events were equal between, there were more herpes zoster events with combined anifrolumab vs placebo (17% vs 8%).
In this trial of active LN, an intensive regiment with anifrolumab IR failed to meet the primary endpoint, but did have numerically better secondary outcomes, including steroid reduction.
These data suggest that further study of anifrolumab in LN is needed and that LN patients may require higher doses or intensified regimen to achieve clinical efficacy.
Disclosures
The author has no conflicts of interest to disclose related to this subject
Add new comment