COVID-19 Death is Dependent on Age and Type I IFN Autoantibodies
Save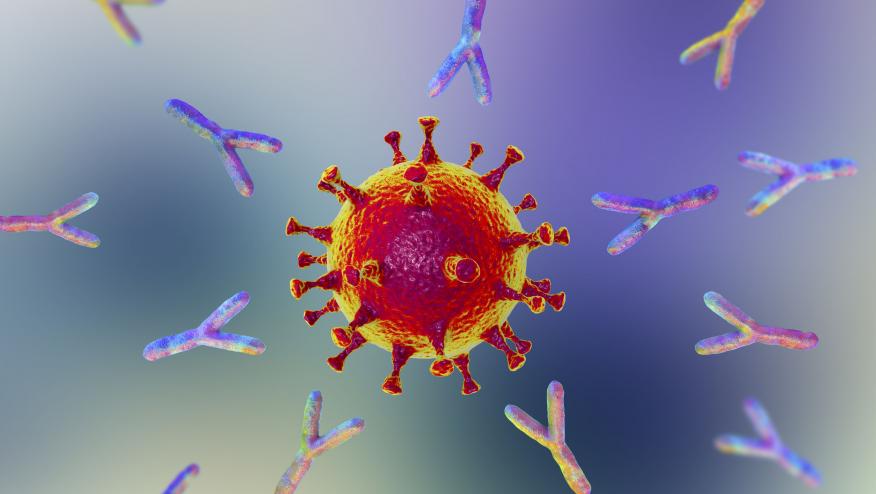 A study in PNAS of has shown that autoantibodies against type I interferons (IFNs) are strong predictors of death from COVID-19. This adds to the evidence that evidence preexisting autoantibodies neutralizing IFNs are strong determinants of life-threatening COVID-19 pneumonia.
This study examined the relationship between IFN autoantibodies and COVID-19 mortality, by age and sex. It is known that the prevelence of these autoantibodies increases with age, as does the risk of death from COVID-19. The fatality rate from SARS-CoV-2 doubles with every 5 y of age from childhood onward.
Using a  samples of 1,261 deceased, unvaccinated COVID patients and 34,159 individuals from the general population, we found that autoantibodies against type I IFNs strongly increased the SARS-CoV-2 infection fatality rate at all ages, in both men and women.
Worldwide there has been more than 250 million severe acute SARS-CoV-2 infections and at least 5 million deaths. Individual variability to infection is multifactorial and poorly explained as 40% have silent infection, ∼3% ARDS and dealth in ∼1% of cases. 
This report shows that in addition to age, type I IFN immunity is essential for protective immunity to against respiratory infection with SARS-CoV-2. Thus, patients with inborn errors of Toll-like receptor 3 (TLR3)-dependent type I IFN immunity are more susceptible to life-threatening COVID-19 pneumonia. This study shows that neutralising autoantibodies against type I IFN can have the same effect. 
There are multiple lines of evidence strongly suggesting that auto-Abs against type I IFNs are strong determinants of COVID-19 death.  The authors suggest that testing for these autoantibodies should be considered in the general population.
ADD THE FIRST COMMENT
Disclosures
The author has no conflicts of interest to disclose related to this subject