Day 4 Report from ACR21
Save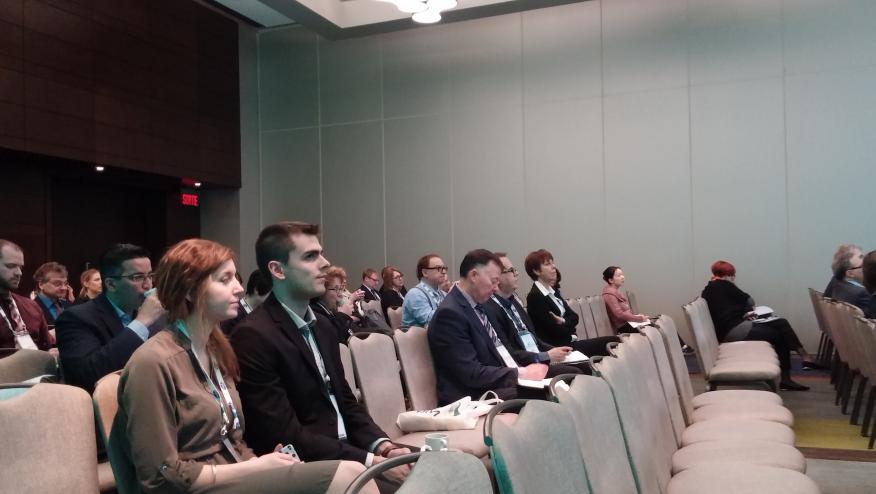 My favorite three presentations from day 4 at ACR 2021 included the following:
Breakthrough Infections in Rheumatic Disease Patients
Late-Breaking Abstract L16 - Dr. Jazvinder Singh presented the data derived from the national COVID Collaborative Database (large US sample drawn from EMR repository).  Breakthrough infection was defined as proven COVID-19 infection occurring 14 days or more after vaccination.  The national cohort included large numbers of autoimmune rheumatic disease (AIRD) that included the following diagnoses: RA, SpA, gout, SLE, PM/DM, PSS, PMR, RA-ILD.  The sample included 577,385 patients, most of whom received the Pfizer BioNTech vaccine (71%).  Overall, the prevalence of breakthrough infection was 3%. Immunosuppressed patients had a higher rate of breakthrough infections (41/1000 vs. 31/1000 non-immunocompromised).  Significantly higher rates were seen with RA Gout, vasculitis, multiple rheumatic diseases; but was highest for PM/DM. Increased odds were not seen with Spondyloarthritis, SLE, scleroderma, and PMR.  breakthrough infections were higher with biologic use and multiple AIRD meds, but not nbDMARD, tsDMARDs, prednisone, ULT therapy, colchicine or other immunosuppressives.
Secukinumab in Giant Cell Arteritis
Late-Breaking Abstract L19 – The TitAIN study examined the potential for efficacy when using secukinumab (SEC) in patients with giant cell arteritis (GCA). This was a randomized, placebo (PBO) controlled trial comparing 6 mos. of PBO and SEC (given subcutaneously) in GCA. A total of 52 patients were enrolled (27 SEC vs 25 PBO) and the 6-month completion rate was 85% SEC vs 60% PBO). Most patients were new onset GCA (42) but there were 10 relapsing GCA included.  The 6 month results clearly favored SEC, with 70% SEC vs 20% PBO achieving sustained remission (SEC patients were 9.3x more likely to be in sustained remission compared to PBO).  The time to flare also favored SEC.  While steroid doses were not different in the first 6 mos. (tapering period) there was significantly less overall prednisone use by the end of the study – at 52 weeks (3375mg PBO vs 2841mg SEC). While there were no differences in AE, there were more serious AE with PBO (44 PBO vs SEC 22.  Although this was a small initial trial, the data suggests the need for a larger phase 2 study.
STOP-Gout – Febuxostat is Noninferior to Allopurinol
Abstract 1900 – Dr. Jim O'Dell presented the results of a prospective,72-week trial where 940 gout patients were randomized to either febuxostat (FEB) or Allopurinol (ALL) and were treated in a titrate to target fashion to an SUA < 6 mg/dl.  Both drugs faired equally well with similar (noninferior) flare rates (ALL 35% vs FEB 42%) and over 80% of patients reached target (SU < 6.0 mg/dl) and 92% achieved SU < 6.8 mg/dl. There were no treatment differences in SAEs, cardiovascular events. Lastly, both regimens faired will in those patients who had significant CKD.  Overall, appropriately dosed allopurinol is non-inferior to febuxostat in the treatment of gout.
Disclosures
The author has no conflicts of interest to disclose related to this subject