Early MRI Sacroiliac Improvement with JAK Inhibition
Save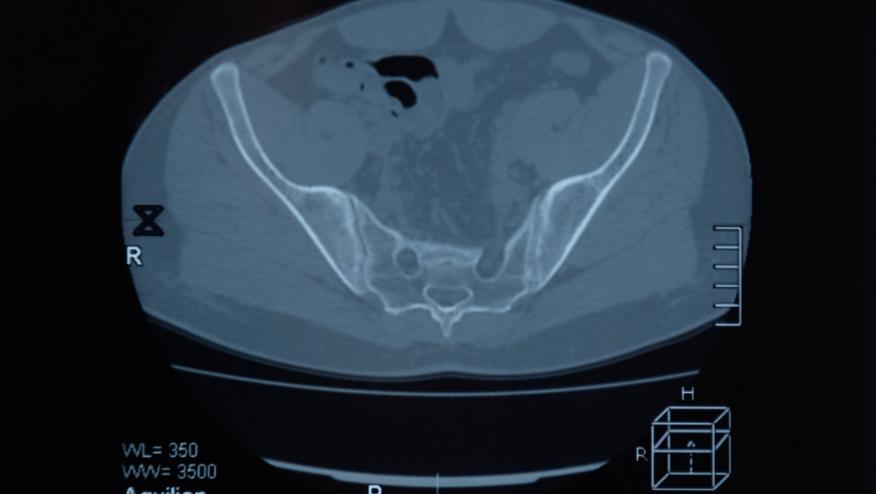 The TORTUGA trial tested filgotinib, a JAK1 inhibitor, in active ankylosing spondylitis (AS) patients and was shown to be both effective and capable of retarding sacroiliac (SI) joint erosions as early as 12 weeks.
Adults AS patients were enrolled after an inadequate response to ≥ 2 NSAIDs and were given either filgotinib 200 mg (n = 58) or placebo (n = 58) once daily for 12 weeks. This post-hoc analysis examined and scored T1-weighted MRI scans of the SI joint SPARCC scoring
SI MRI were available for 87 patients (48 filgotinib, 39 placebo), who had equivalent SI scoring at baseline.
By week 12, those treated wtih filgotinib had significantly lower in SI joint erosion scores (p = 0.02) compared to placebo.  There were no no significant between-group differences for ankylosis (p = 0.46) or fat metaplasia (p = 0.17). Overall, changes in SPARCC MRI SI joint inflammation scores correlated positively with erosion scores.
These findings suggest that early (week 12) clinical and imaging benefits can be achieved with a JAK1 preferential inhibitor, filgotinib. 
Disclosures
The author has no conflicts of interest to disclose related to this subject