First In Class, TYK2 Inhibitor FDA Approved for Psoriasis
Save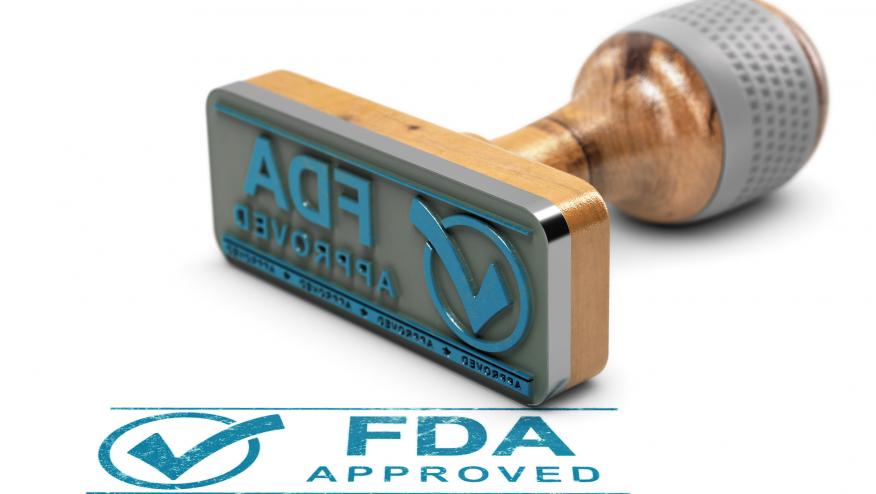 Bristol Myers Squibb made a megablockbuster bet on deucravacitinib, an in-house experimental TYK2 drug, in the leadup to the big Celgene buyout, keeping it while auctioning off Celgene's top-selling Otezla to Amgen for $13.4 billion.
Bristol Myers Squibb's Sotyktu, a first-in-class, oral, selective, allosteric tyrosine kinase 2 (TYK2) inhibitor, is the only approved TYK2 inhibitor worldwide and the first innovation in oral treatment for moderate-to-severe plaque psoriasis in nearly 10 years.
On Friday, September 9, Bristol Myers Squibb announced the U.S. Food and Drug Administration (FDA) approved Sotyktu (deucravacitinib), a first-in-class, oral, selective, allosteric tyrosine kinase 2 (TYK2) inhibitor, for the treatment of adults with moderate-to-severe plaque psoriasis (PSO) who are candidates for systemic therapy or phototherapy.
FDA approval was based on two pivotal phase 3 POETYK PSO clinical trials demonstrated superior efficacy of over placebo and over apremilast (in a head-to-head trial) at improving skin clearance.
Sotyktu is a once-daily agents for active PSO, intended to be used solo and not recommended for use in combination with other biologics or potent immunosuppressants.
Sotkytu (pronounced, "So-TYK-2"), is also being developed and studied for use in psoriatic arthritis (PsA), SLE and inflammatory bowel diseases.  By selectively inhibiting TYK2, deucravacitinib may inhibit signaling of interleukin (IL)-23, IL-12 and Type 1 interferons (IFN). Deucravacitinib is thought to represent a new class of small molecules (even though TYK2 is a member of the Janus kiFnJAK] family.
Unlike other JAK inhibitors that were given a boxed warning last year for cancer, thrombotic and cardiovascular risk, this new TYK2 inhibitor does not have such a "boxed warning". In fact, there is no boxed warning, nor is there a recommendation for repeated laboratory monitoring.
Safety concerns.  The most common reported side effects (≥1%) include upper respiratory infections, blood creatine phosphokinase increased, herpes simplex, mouth ulcers, folliculitis, and acne. Adverse events of note include:
CPK elevation: Grade 4 elevations seen in 9.3 per 100 patient-years) on Sotyktu and 4.1 per 100 patient-yearswith placebo. While most of this is ence of asymptomatic CPK elevation, there have been cases of rhabdomyolysis leading to drug discontinuation
LFT elevations: ALT elevations ≥3 times the ULN was seen in 3.6 per 100 patientyears on Sotyktu and 1.6 per 100 patient-years with placebo.  LFTs should be monitored in those with LFT elevations or known liver disease.
Decreased GFR: was rarely reported in those with moderate renal impairment (eGFR 30-59 mL/min) at a rate of 1.6 per 100 patient-years, compared to 0.8 per 100 patient-years on placebo
Lipids: Periodically evaluate serum triglycerides according to the clinical guidelines for hyperlipidemia, as Sotyktu has been shown to increase TG levels by 10 mg/dl.
There is insufficient data on pregnancy and lactation effects in humans
The safety of Sotyktu has not been established in pediatric patients
Elderly: 10% of PSO patients studied were over 65 yrs; these patients in general had more overall serious adverse reactions, serious infections, and drug discontinuations due to adverse reactions compared with younger adults
Evaluate for TB with screening test before use.
Do not use with live vaccines
Dosing: The drug comes in 6 mg tablets and the usual dose is 1 tab daily (with or without food).
Elimination: The terminal half-life of deucravacitinib was 10 hours. The renal clearance of deucravacitinib ranged from 27 to 54 mL/minute.
Sotyktu is expected to be available to patients in the U.S. in September 2022.
Disclosures
The author has received compensation as an advisor or consultant on this subject
Add new comment