Hope for Biologic Treatment of Hidradenitis Suppurativa
Save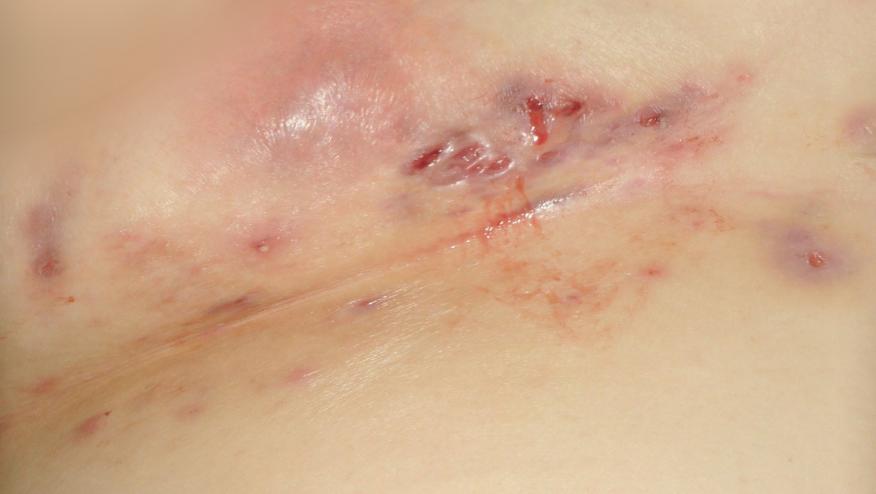 A meta-analysis of trials using biologics [adalimumab (ADA), ustekinumab (UST) and secukinumab (SEC)] in the the management of hidradenitis suppurativa (HS) suggests promising results, but more controlled, rigorous studies are needed.
While only adalimumab is currently FDA approved for this inflammatory skin disorder, numerous trials with other biologics exist or are in progress.
The meta-analysis included RCT reported up until October 2022 and included 65 clinical trials on the effectiveness and safety of adalimumab, ustekinumab and secukinumab as well as ixekizumab in HS.  Findings included:
Adalimumab
FDA approved in 2015 for hidradenitis suppurativa (HS): initial dose 160 mg subcutaneously, followed by an 80 mg dose 2 weeks later and a maintenance dose of 40 mg weekly thereafter.
Phase II study by Kimball showed HS respondes better with adalimumab weekly (17.6%) than placebo (3.9%)
Phase 3PIONEER I and II studies: 633 HS patients with moderate to severe HS. Better suppurative hidradenitis scores (HiSCR) (≥50% reduction in abscess and inflammatory nodule counts)at 12 weeks

(PIONEER I: 41.8% vs 26.0%, p = 0.003
PIONEER II: 58.9% vs 27.6%, p < 0.001

See link for numerous other controlled and real-world observational studies on efficacy, safety and relapse rates.
Ustekinumab
Not currently FDA approval for HS.  But often used off label for hidradenitis suppurativa.
Hollywood et al: retrospective review of 16 HS given ustekinumab and reported subjective clinical improvement was found in 9 patients (56%)
Review of 49 HS patients treated with UST: most had comorbidities (67% smokers 22% obese, 18% Crohn's disease

65% had previous biologic treatments: 55% treated with adalimumab and 28% with infliximab, and 35% were biologic naive
Clinical improvement (IHS4, HS-PGA, HiSCR or mSS) was observed in 78% and a reduction in VAS or DLQI was seen in 86%
Secukinumab
Not currently FDA approval for HS.  But often used off label for hidradenitis suppurativa.  There are few reports of SEC use in HS; but trials are in progress.
Prussick et al: exploratory open label study of SEC 300 mg per week for five weeks and then every four weeks thereafter in 9 patients with moderate to severe HS - 67% achieved an improvement of at least 50% in total inflammatory nodule and abscess counts.
Ribero et a: retrospective study of 31 HS patients treated with SEC - the HiSCR was achieved by 41% of patients at week 28. No adverse events.
See link for numerous case reports and and real-world observations 
ADD THE FIRST COMMENT
Disclosures
The author has no conflicts of interest to disclose related to this subject