Hypertension Unaffected by Urate Lowering Therapy
Save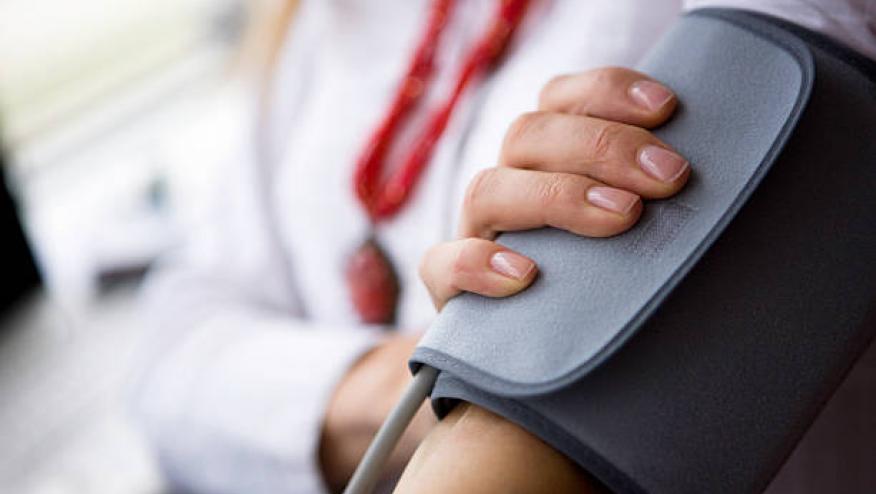 Does uric acid contribute to the risk of hypertension (HTN)?  A recent cohort trial shows that allopurinol in young adults does not sufficiently lower blood pressure (BP).
Previous research in a small cohort of obese hypertensive kids showed that urate lowering therapy was assoaciated with control of hypertension (HTN). 
The current study was a single‐center, double‐blind, randomized, crossover trial of young individuals (18‐40 yrs) with baseline systolic BP ≥ 120 and < 160 mm Hg or diastolic BP ≥ 80 and < 100 mm Hg, and serum urate ≥ 5.0 mg/dL for men or ≥ 4.0 mg/dL for women. Patients with gout, chronic kidney disease, or prior urate‐lowering therapy were excluded.  Patients were given either allopurinol (300 mg daily) or placebo for one month followed by a 2‐4 week washout and then were crossed over.  Outcome measures included BP, CPR, uric acid and flow‐mediated dilation (FMD), as a measure of endothelial function.
A total of 99 adults (mean age 28 years) were randomized and 82 completed all visits. When comparing allopurinol use to PBO there was no effect on systolic BP (‐1.39 vs ‐1.06 mm Hg).  While FMD increased with allopurinol compared to PBO (2.5% versus ‐0.1%, p<0.001), there were no changes in hs‐CRP or serious adverse events.
Despite improvements in FMD, urate lowering therapy had no effect on HTN in this cohort of hypertensive young adults.
Disclosures
The author has no conflicts of interest to disclose related to this subject
Add new comment