Methotrexate Improves Pegloticase Efficacy and Tolerability
Save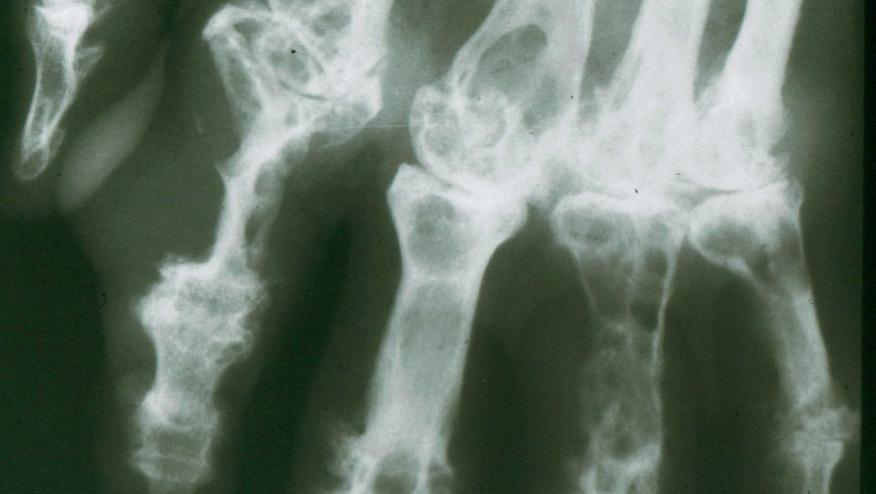 The efficacy of intravenous pegloticase (PEG) therapy in gout can be limited by its toxicity, but when coadministered with weekly methotrexate, higher response rates and less toxicity was observed.
In published gout clinical trials, the PEG responder rate was 42%. Strategies to limit by anti-drug antibodies (ADA) have included the coadministration of immunomodulators  like azathioprine, mycophenolate or methotrexate (MTX), with case reports suggesting such efficacy.
This was a single center study included 10 patients with uncontrolled tophaceous gout (erosive damage, ulcerative tophi, frequent flares, gout-related hospitalizations) who were also given MTX in addition to PEG infusions given biweekly is the serum uric acid levels (sUA) <6 mg/dl prior to infusion. These patients had previously failed allopurinol or febuxostat and had a baseline sUA of 9.42 ± 2.05 mg/dl.
Nine received subcutaneous methotrexate (25 mg/week) started 14-35 days before pegloticase and one patient started oral methotrexate (12.5 mg/week) 14 days after pegloticase initiation.
Outcomes were favorable with 80% responding, receiving 15.5 ± 3.8 infusions (range, 12-21) over 31.8 ± 9.5 weeks.
One patient had efficacy loss with mild infusion reaction during infusion 4 and one patient was lost to follow-up after infusion 5. One patient reported one gout flare. No new safety concerns emerged.
Methotrexate/pegloticase co-therapy resulted in a higher than expected responder rate, presumeably by lowering the frequency of anti-drug antibodies. Using methotrexate appeared to allow more patients to benefit from a full course of pegloticase therapy.
Disclosures
The author has no conflicts of interest to disclose related to this subject
Add new comment