NEJM: Interleukin-6 Inhibition in Critically-Ill COVID-19
Save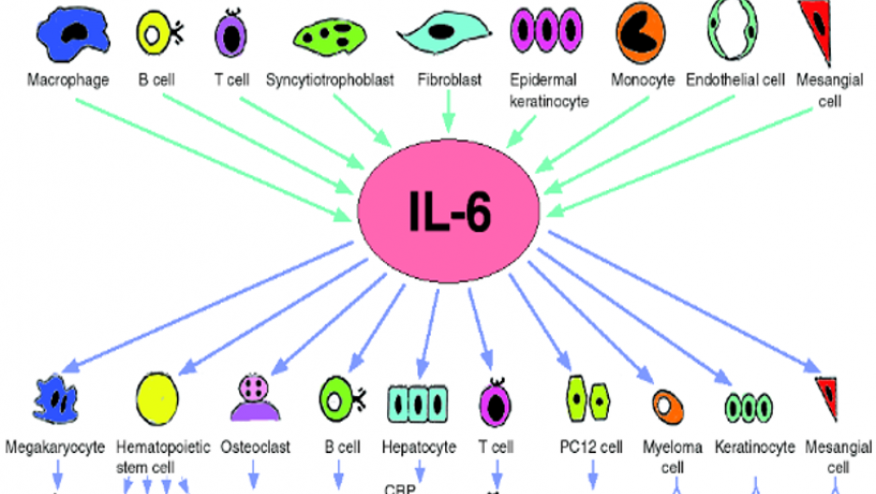 The pendulum and jury are wavering with regard to the benefits of interleukin-6 receptor antagonists in COVID-19; the current NEJM reports the results of a study favoring such biologic therapy in in critically ill COVID-19 patients.
The REMAP-CAP trial evaluated both tocilizumab and sarilumab in an international, adaptive trial wherein newly admitted Covid-19 patients were randomized to receive either IV tocilizumab (8 mg/kg) or sarilumab (400 mg), or standard care (control) within 24 hours of starting organ support in the intensive care unit.  The primary outcome was respiratory and cardiovascular organ support–free days, and in-hospital death.
A total of 803 adult COVID-19 patients were treated with either tocilizumab (353), sarilumab (48), or control (402). The median number of organ support–free days was :
10 in the tocilizumab group
11 in the sarilumab group
0 in the control group
Patients treated with IL-6 inhibition had 64-76% better odds of improvement compared to standard of care.
Ninety day survival showed improved survival in the -6 receptor antagonist treated patients - with a survival hazard ratio 1.61 (1.25 to 2.08) compared to controls.
In this trial where IL-6 targeted therapy was initiated withing 24 hours of ICU admission, the use of the interleukin-6 receptor antagonists tocilizumab and sarilumab improved outcomes, including survival. in critically ill COVID-19 patients. 
Based on these results and other recent studies, the timing of biologic intervention may be important in demonstrating a clear benefit in these very sick patients.
Add new comment