Olokizumab, another IL-6 Inhibitor for RA
Save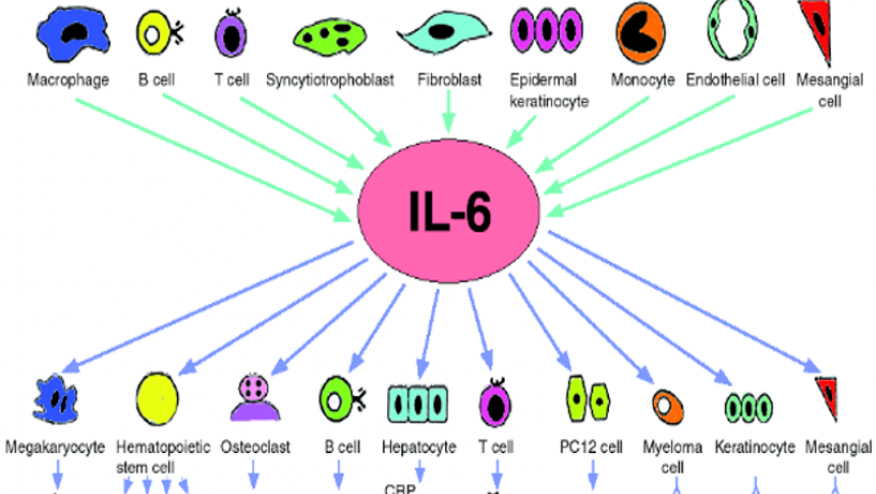 This week's NEJM has published the efficacy results of a large phase 3 trial of olokizumab, a humanized monoclonal antibody that directly targets interleukin-6 (IL-6) in patients with rheumatoid arthritis (RA).
This is in contrast to two other marketed IL-6 inhibitors (sarilumab, tocilizumab) that bind to the IL-6 receptor.
This superiority study was a 24-week, multicenter trial wherein active RA patients with inadequate response to methotrexate (MTX) were randomized to receive either: 1) subcutaneous olokizumab (OLO) at a dose of 64 mg every 2 or 4 weeks; 2) adalimumab (40 mg every 2 weeks), or 3) placebo; all patients continued methotrexate therapy.  The primary end point was the ACR20 response at week 12. The noninferiority marjin (ACR20 response) against adalimumab (ADA) was −12 percentage points in the lower boundary of the 97.5% confidence interval for the difference between ADA and OLO.
A total of of 1648 RA patients were treated. The ACR20 response at week 12 was:
44.4% PBO 
70.3% OLO q 2 weeks
71.4% OLO q 4 weeks
66.9% ADA q 2 weeks
Both olokizumab doses were noninferior to adalimumab with respect to the ACR20 response at week 12.
Adverse events (most commonly infections) were within expectations and antibodies against olokizumab were detected in 3.8% (q 2wk) to 5.1% (q 4 wk OLO).
Olokizumab was superior to placebo and noninferior to adalimumab in producing an ACR20 response at 12 weeks. It is expected that this new drug will be seek regulatory approval in the EU and the U.S. within the coming year. 
Further study is needed to define the safety of OLO in a larger cohort. Moreover, it is unknown what advantage this new agent offers, other than a difference in how it binds and inhibits IL-6. 
Disclosures
The author has no conflicts of interest to disclose related to this subject