One in Ten has Autoimmune Disease
Save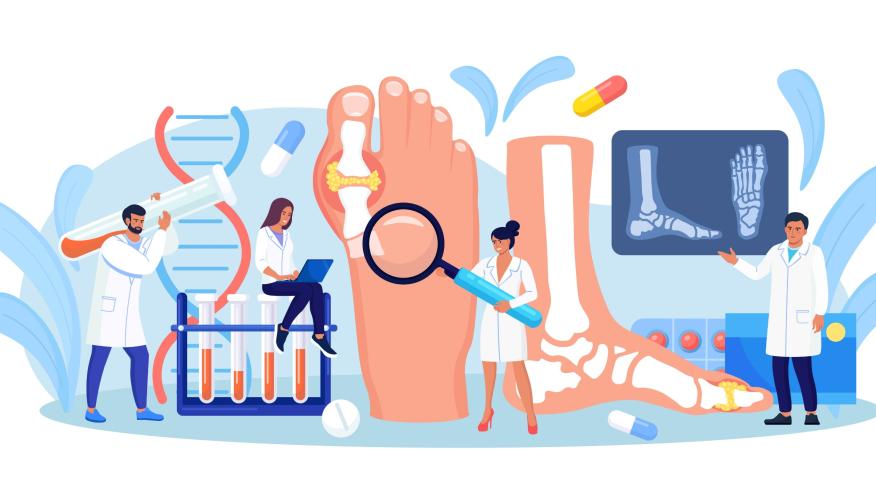 A UK population-based study suggests that autoimmune diseases affect approximately one in ten individuals.
In appears that the risk of autoimmune disease may be increasing as autoimmune frequency was 1/31 in 1997 and in 2005 the risk was 1/12 in women and 1/20 in men (total: 23.5 million) in the USA.
In this UK population-based study, they used electronic health record data from the Clinical Practice Research Datalink (CPRD) to assess the incidence and prevalence of 19 of the most common autoimmune diseases in the UK, including trends over time, and by sex, age, socioeconomic status, season, and region.
From a population of over 22 million individuals they identified 978 872 with at least one autoimmune disease, diagnosed between 2000 and 2019. Autoimmune patients had a mean age of 54 years and were predominantly women (64%). Over the study period, the incidence rate of autoimmune disease increased 4% (IRR 2017–19 vs 2000–02 1·04 [95% CI 1·00–1·09]). An increase in autoimmune disease was seen for coeliac disease (2·19 [2·05–2·35]), Sjogren's syndrome (2·09 [1·84–2·37]), and Graves' disease (2·07 [1·92–2·22]). Several conditions decreased in frequency during this time frame, including  pernicious anaemia (0·79 [0·72–0·86]) and Hashimoto's thyroiditis (0·81 [0·75–0·86]).
Of the 19 autoimmune conditions queried, these were found in 10.2% of the population (13.1% in women and 7.4% in men).
The epidemiology of autoimmunity was affected by socioeconomic gradients (pernicious anaemia, rheumatoid arthritis, Graves' disease, systemic lupus erythematosus), and by seasonal variation (type 1 diabetes (winter) and vitiligo (summer)).
Co-association and clustering with other autoimmune disorders was common, especially with Sjögren's syndrome, systemic lupus erythematosus, and systemic sclerosis; and also form type 1 diabetes with Addison's disease, coeliac disease, Hashimoto's thyroiditis, and Graves' disease.  However, multiple sclerosis had a low rate of co-occurrence.
In the UK, one in ten individuals has autoimmune disease.  These epidemiologic findings along with socioeconomic, seasonal, and regional disparities and autoimmune clustering supports both environmental factors and shared pathogenetic mechanisms in the etiology of autoimmunity.
ADD THE FIRST COMMENT
Disclosures
The author has no conflicts of interest to disclose related to this subject