Predictors of Inflammatory Arthritis
Save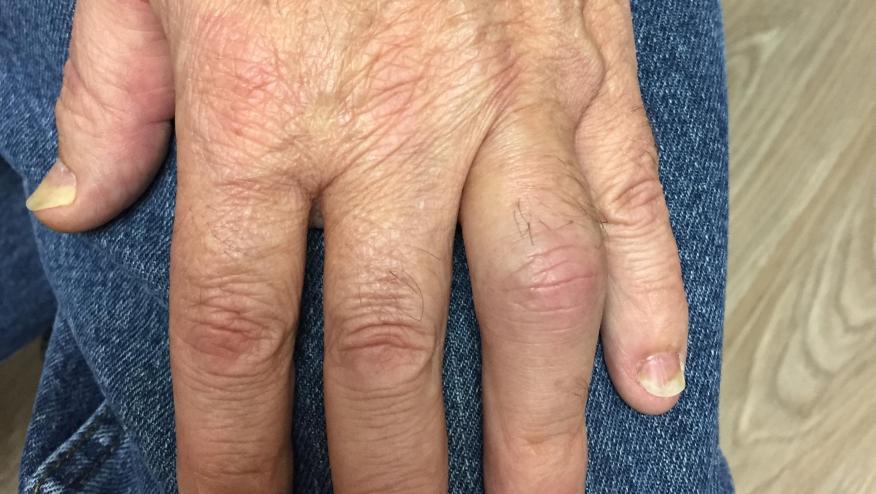 Data from 4 parallel case-control studies within The Health Improvement Network looked at risk factors for developing psoriatic arthritis (PsA), psoriasis, rheumatoid arthritis (RA), and ankylosing spondylitis (AS) showed both shared and differentiating risk factors, but statin use was protective in all 4 conditions.
Incident cases of PsA (N=7,594), psoriasis (N=111,375), RA (N=28,341), and AS (N=3, 253) were included and matched to 75,930, 1,113,345, 282,226, and 32,530 controls, respectively.
The median diagnosis age was similar for RA, PSO and PsA (41-48 years) but was older for AS patients (60 yrs).
While all shared current smoking as a risk factor; statin use, was inversely associated with all 4 diseases. Disease specific differentiating risk factors included:
PsA - obesity, pharyngitis, skin infections, uveitis, moderate alcohol intake, preceding gout, hand and joint trauma
Psoriasis - obesity, moderate alcohol intake, MI, bone trauma, 
AS - uveitis, IBD, GI infections, Alcohol use, anemia, osteoporosis
RA - preceding gout. moderate drinking, anemia, osteoporosis, thyroid disease, MI, hand and joint trauma, and inflammatory bowel disease.
While statins appear to be protective in many forms of inflammatory arthritis, infections, lifestyle factors, and metabolic disease were common contributors across these conditions.
The authors suggest that these "potential predictors could be used within an electronic medical record to detect patients who may be at higher risk of developing these inflammatory conditions."
Disclosures
The author has no conflicts of interest to disclose related to this subject
Add new comment