Short-Term (not Long-Term) Benefits to Intraarticular Hip Steroid Injection
Save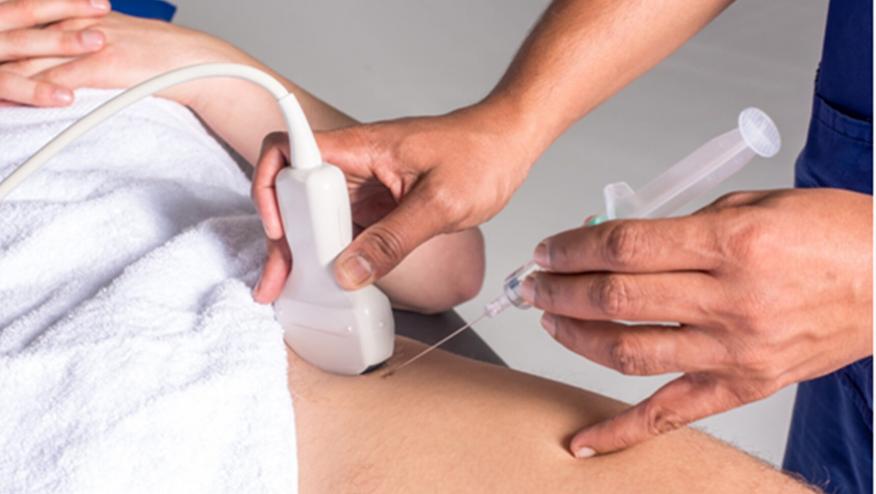 A single ultrasound guided intra-articular hip corticosteroid injection can be quite effective in patients with hip osteoarthritis (OA).
A UK study was designed as a pragmatic, three arm, parallel group, single blind, randomised trial of 199 adult hip OA patients with at least moderate pain; they were randomized to either 1) standard of care (advice and education; best current treatment (BCT)); 2) BCT plus ultrasound guided injection of triamcinolone and lidocaine; or 3) BCT plus ultrasound guided injection of lidocaine only.  Patients were blinded to the injection they received. The primary outcome was self-reported current intensity of hip pain after six months. 
The mean age of enrolled patients was 62.8 years and 57% were women.
While the best responses at 6 months were seen in the ultrasound-triamcinolone-lidocaine group, the results were no longer significant at month 6 (pain difference of −1.43 (95% CI; −2.15 to −0.72), P<0.001 vs. BCT alone).  
Significant differences favoring the US-triamcinolone-lidocaine group were seen early (at two weeks and two months for pain and function and four months for function only), and no significant differences in pain or function were reported at the six month time point.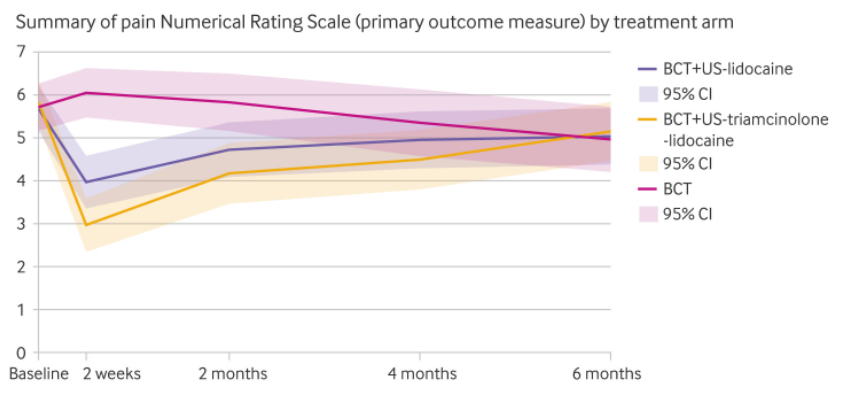 Hip pain responses were not significantly different between the steroid plus lidocaine and the lidocaine alone patients. 
Ultrasound confirmed synovitis or effusion was associated with somewhat better responses in the BCT plus ultrasound-triamcinolone-lidocaine group.
Ultrasound guided intra-articular steroid hip injection may be a reasonable option for hip osteoarthritis patients, but the pain and function benefit may only last 2 weeks to 4 months.
Disclosures
The author has no conflicts of interest to disclose related to this subject
Add new comment