Thromboembolic Risk with Tofacitinib in RA, PsA and UC
Save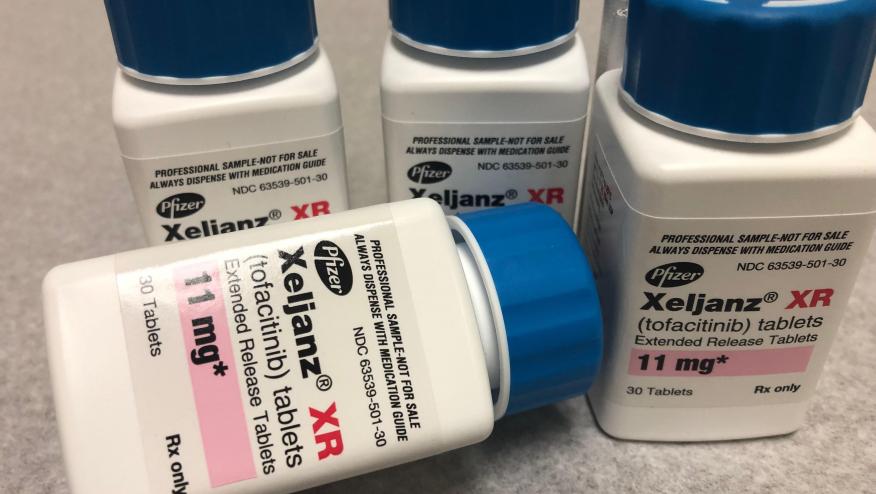 An analysis of the tofacitinib (Xeljanz) drug development program in patients with rheumatoid arthritis (RA), psoriatic arthritis (PsA) and ulcerative colitis suggests a low level risk for venous (VTE) and arterial thromboembolism (ATE).  
In the last 2 years, observational data has shown that the use of Janus kinase inhibitors (tofacitinib, baricitinib, upadacitinib, ruxolotinib) imparts a small, but significant risk for VTE and this has been reflected by revised package insert warnings for all 4 commercially available JAK inhibitors. 
A post-hoc analysis of cliical trial program data on tofacitinib use in RA, PsO and PsA looked at the Incidence rates (IRs; patients with events per 100 patient-years' exposure) were calculated for VTE (including deep vein thrombosis [DVT], pulmonary embolism [PE]) and and ATE. Additional data was drawn from the US Corrona registries, IBM MarketScan and the US FDA Adverse Event Reporting System (FAERS) database.
A total of 12,410 tofacitinib-treated patients were studied (RA: n=7964; PsO: n=3663; PsA: n=783). The incidence rates for VTE ant ATE are below (rates per 100 pt-yrs)
Similar findings were seen with the Corrona database, and the FAERS database.
Overall thromboembolic events were higher in patients cardiovascular or VTE risk factors. The mechanism by which JAK inhibitors may further the risk of thrombotic disease merits further study.
Disclosures
The author has no conflicts of interest to disclose related to this subject
Add new comment