Upadacitinib Clinical Efficacy in Psoriatic Arthritis
Save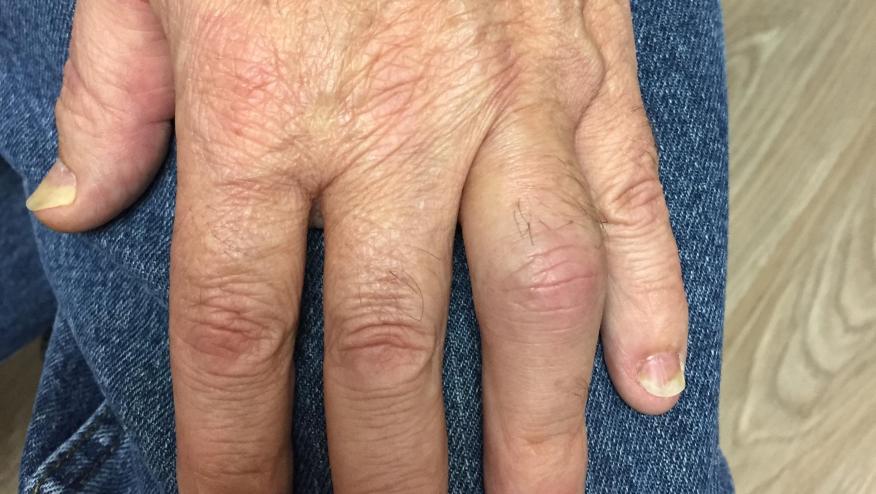 McInnes and colleagues have published the results of the SELECT - PsA trial in NEJM showing updacitinib (UPA) to be superior to placebo in active psoriatic arthritis (PsA) patients, with 15 mg UPA equal to adalimumab (ADA) and 30 mg UPA qd being superior to ADA.
Janus kinase inhibitors have proven effective in numerous inflammatory disorders including RA and ulcerative colitis. Tofacitinib has shown efficacy in PsA, but appeared less effective in skin only psoriasis patiens. Now  upadacitinib is being tested in psoriatic arthritis as well.
The SELECT-PsA trial was a 24-week, phase 3 trial, wherein patients with active PsA received oral upadacitinib (15 mg or 30 mg once daily), placebo, or subcutaneous adalimumab (40 mg every other week). The primary end point was an ACR20 response at week 12.
A total of 1704 patients were randomized and treated (active drug or placebo). The ACR20 response rates at week 12 were:
UPA 15 mg: 70.6%
UPA 30 mg: 78.5%
ADA 40 mg: 65%
Placebo: 36.2%  (P<0.001 for both upadacitinib doses vs. placebo)
The UPA 15mg dose was noninferior to adalimumab for the ACR20 response at week 12; but the 30-mg dose was superior to adalimumab in this trial.
Adverse events through week 24 were similar in all groups (67% 15-mg UPA, 72% 30-mg UPA, 60% placebo, and 65% ADA). Serious infections were similar in all groups but slightly higher with 30 mg UPA (UPA 15mg 1.2%, UPA 30 mg 2.6%, PBO 0.9%, ADA 0.7%) and hepatic events were 9.1% with UPA 15-mg and 12.3% with UPA 30-mg.
This large randomized trial demonstrates the efficacy of both 15mg and 30 mg UPA in patients with psoriatic arthritis, without any new safety signals.
Disclosures
The author has received compensation as an advisor or consultant on this subject
Add new comment