ACR20 Pearls Part 3: Pragmatic Applications for Managing Vasculitis
Save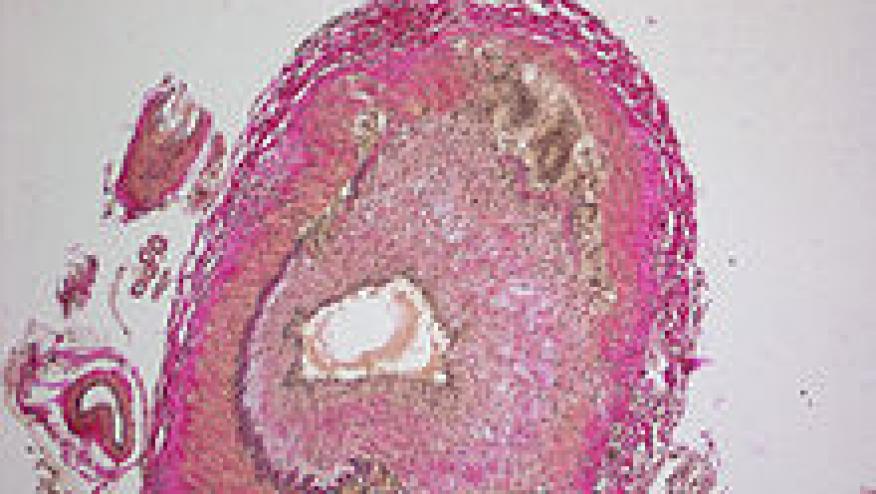 While the ACR prepares to publish its new guidelines for the diagnosis and management of vasculitis in the Spring of 2020, Dr. John Stone presented his own perspectives on the practical management of vasculitis during the 2019 ACR meeting in Atlanta.  He acknowledged that what may be pearls one day, may be disproven with data in the future.  The following are his observations from decades of caring for patients with vasculitis:
Collateralization will occur around stenotic lesions of vessels affected by vasculitis; surgery may not be required.  
Because beading can be observed on the angiogram of both, to distinguish between reversible cerebral vasoconstriction syndrome (RCVS) and primary angiitis of the CNS (PACNS): RCVS will present with a sudden thunderclap headache; whereas, patients with PACNS will usually present with a subacute or chronic headache.  
Steroids can fail in up to 60% of patients with giant cell arteritis (GCA); plan to use tocilizumab early in the disease course. He noted, "Patients do not fail steroids; it is the steroids that fail the patients. " 
For patients with granulomatosus with polyangiitis (GPA) who still have residual disease, add cyclophosphamide. 
Patients with ANCA- associated vasculitis (AAV) on therapy with rituximab can still flare even when B cells are not measurable; be assured, that the B cells are there!
Weight loss in IgG4 disease may not be from inflammation; consider pancreatic insufficiency and manage with enzyme replacement. 
Lymph node biopsies may be helpful for sarcoidosis, Kikuchi disease, and to exclude infection and lymphoma, but otherwise they do not help rheumatologists. 
You don't have to have ulcers to have Behcet's; these patients can present with panuveitis or CNS disease. 
A dry cough can be signs of occult GCA 
Tongue ulcers occur on the lateral portion of the mid tongue in GCA and GPA; this is the watershed area of the tongue.   
Every case of temporal arteritis on biopsy is not necessarily GCA, if there is leukocytoclasia (necrosis) think  GPA (check for ANCA) 
 The one true statement that has thus far stood the test of time, "The history is the rheumatologist's scalpel." Do NOT overly rely on the biopsy to make the diagnosis of vasculitis.
This is concludes the Trilogy of Pearls collected during the ACR 2019 meeting held in Atlanta, Georgia.  Part 1 relayed the wisdom of Dr. Michelle Petri on lupus; part 2 recounted Dr. Sterling West's common sense rheumatology; you can access these pearls from the RheumNow archives
Disclosures
The author has no conflicts of interest to disclose related to this subject
Add new comment