Best of 2020: Wisdom for New Rheumatology Fellows
Save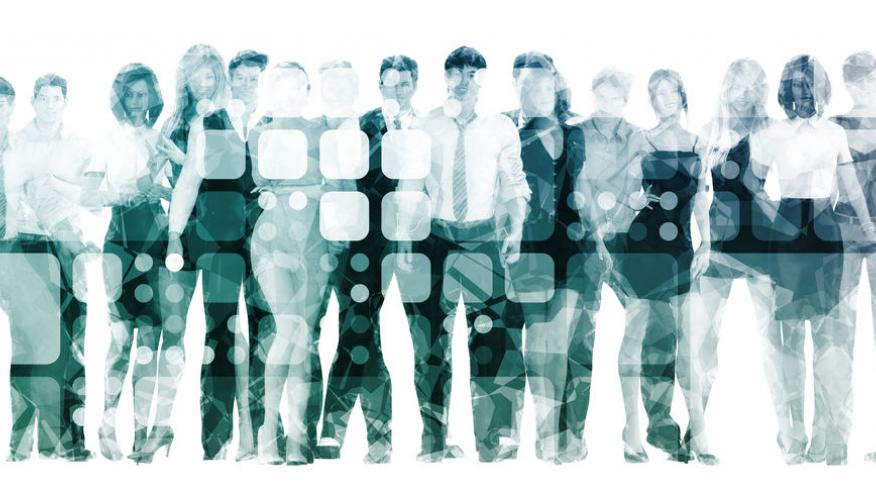 Editor's note: This article originally appeared July 30, 2020, and is being shared as a "Best of 2020" piece for you to enjoy again. 
Congratulations on choosing the greatest profession, one equally dedicated to both science and patient care.
In 2015 I wrote a blog entitled "A Rheumatology State of Mind", that noted several studies showing rheumatologists are consistently among the happiest of specialists with high job satisfaction. Reasons for this are numerous, but include challenging disorders, quality patient interactions, clinical problem solving (medical sleuthing) and the quality of life rheumatology affords.
You are now part of a guild that will support you and anticipate your success. Rheumatology needs you to be a big thinking, futuristic problem-solving practitioner who will lead and learn, research and teach. 
"Baseball is 90 percent mental and the other half is physical" - a famous quote from famed baseball player Yogi Berra.  Believing this was sage advice given to a young aspiring player, here are my words of wisdom for aspiring MSK phenoms:
Always show up. Woody Allen said that "90% of life is just showing up". Being selective, missing out, holding back is not self-protective, it will be professionally diminishing.  Deter the internal dialogue that advises you against consistent, enthusiastic engagement, especially with divisional activities, educational offerings, birthdays, holiday parties, etc. 
"No man is an island".  Quickly bond, affiliate and conspire with your fellow fellows, faculty and division members to learn, research, write and play together. There's power in numbers; be sure to cash in.
Three things patients need from you at every visit – Hope, Goals and Rules
Find your "One Thing". Thinking of you, I wrote a blog about this, wherein I advise that in identifying and excelling in your "one thing" you will not only establish you as a standout leader and big thinker, but also establish an ethic and persona that will serve you well into the future. Big thinkers and leaders early on figured out what their "ONE thing" is.  The ONE thing that drove them to success. Everyone begins the same, your career trajectory is often determined by you early choices, goals and with whom who you collaborate.
History of Rheumatology. Those who don't know history are doomed to repeat it. Knowing history gives you context and greater odds of making your own significant advances.  Your fellowship curriculum should include the history of RA, lupus, gout, spondylitis, vasculitis, etc.
Publish, Publish, Publish: During your fellowship you should publish at least 4 articles, abstracts or chapters. This ensures your passage and presentation at big, annual meetings and establishes your "One Thing".  If you don't excel at researching and writing during your fellowship, you won't value the research or writings of others who will shape the future of rheumatology.
Think Fibromyalgia first.  Regardless of the chief complaint or symptomatology, always consider fibromyalgia and sleep disorders as the cause. Identification of primary or secondary FM is critical to any therapeutic plan, prognosis and ultimate diagnosis of MSK complaints.
Imaging: Learn how to order and interpret imaging – here is a good link to start with 
Tools: Master the tools that distinguishes the Rheumatologist from all others; including the joint exam, nailfold capillaroscopy, modified Rodnan skin score, tender point exam, polarized microscopy, arthrocentesis.
Great Doctors? Patients will know that you're a great doctor if you show you have a personality and that you care.
Programmed Learning: Have a plan for programmed daily and weekly learning (journals, podcasts, literature searches, medical library visits, weekly conferences, etc.).
Don't Write the Rx: The persistence or escalation of complaints/pain does not require another prescription. Reflex prescription writing leads to polypharmacy and problems. Consider time, other modalities, PT/OT, consultation, etc.
Your Drugs: Know that other specialists believe that your rheumatology drugs are evil – especially NSAIDs, steroids, and biologics – know/learn when these can/should be avoided.
Read the PI:  The number of doctors who read the package insert on drugs they commonly prescribe is abysmally low.  If you are to be an expert on antirheumatic agents, then it makes medicolegal sense that you read the PI.
Connect: Use social media to learn and follow rheumatology colleagues and leaders.  Follow me @rheumnow on Twitter and be sure to register on RheumNow for daily news and advances in rheumatology
In the next edition of RheumNow's guidance for fellows, I'll compile more advice and recommendations from leaders in rheumatology, division and fellowship directors who have trained, and mentored generations of rheumatologists.
Disclosures
The author has no conflicts of interest to disclose related to this subject