74 Percent of Rheumatoid Arthritis Patients Dissatisfied with Treatment
Save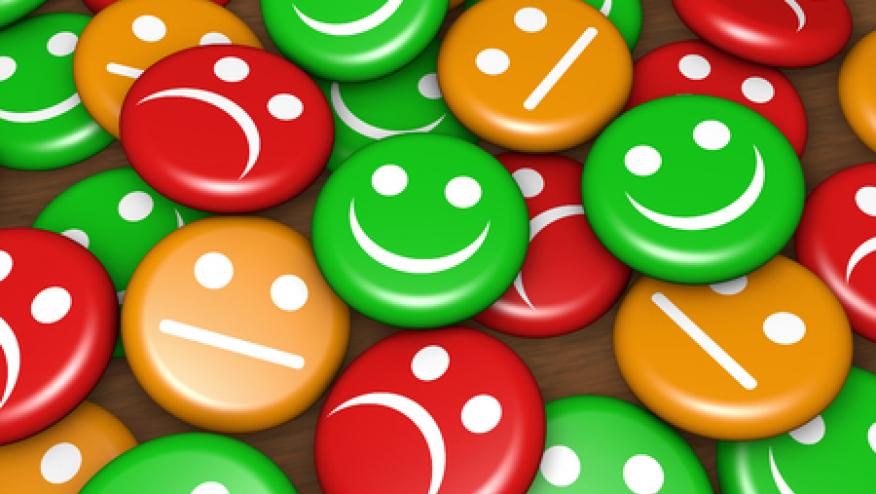 CreakyJoints has completed a 258 patient survey showing that nearly three-fourths of people with rheumatoid arthritis (RA) have expressed dissatisfaction with their treatments, including conventional (csDMARDs) and biologic Disease Modifying Antirheumatic Drugs (bDMARDs).
Even on treatment, respondents experienced bothersome symptoms, such as fatigue (82%), pain (76%) and physical limitations (75%), which negatively impacted their quality of life. These results were published Rheumatology and Therapy (Citation source: https://buff.ly/2I2Tk13)
The study also found that despite active treatment to reduce inflammation and pain, most respondents with RA still had either moderate disease activity (37%) or high disease activity (33%) while very few achieved remission (16%) or low disease activity (13%) with their current treatment. Of those individuals who reported not being satisfied with their treatment, approximately half were currently experiencing a flare (a period of exacerbated symptoms).
"The findings raise questions about why patients do not change their medications when they experience persistent moderate-to-high disease activity on their current treatment, as recommended by a treat-to-target approach. Perhaps there is a disconnect between the patient's and physician's perceptions of acceptable disease activity and appraisal of their current experience of the disease, or a lack of frank discussion about available options for adjusting treatment to improve control of the disease" said W. Benjamin Nowell, Ph.D., Director of Patient-Centered Research at CreakyJoints and a study author.
This study was a cross-sectional, 50-item, web-based survey of patients with RA who were enrolled in ArthritisPower®, the online patient research registry of CreakyJoints. Eligible respondents were at least 21 years of age, had the ability to read and write in English, and self-reported a clinician diagnosis of RA. Respondents indicated they had been treated for RA with a DMARD during 1 year or more prior to the survey and were on at least a second DMARD medication, alone or in combination, and stable (i.e., no treatment changes) for at least 6 months at the time of the survey. Of the 415 patients who completed the screening, 258 were eligible and completed the survey. Reflective of the RA disease patient population, 87 percent were female and white. The mean (SD) age was 54.5 (11.4) and the age range was 24 to 81 years. The most common comorbidities reported by respondents were osteoarthritis (52%), mental illness (44%), muscle or bone disease (39%), and other autoimmune (34%) condition.
Ninety percent of the participants (n=232) had past or current experience with a bDMARD for RA, and 67 percent reported that they were currently taking a bDMARD. Additionally, 65 percent of patients reported currently taking at least one conventional synthetic (cs)DMARD, which includes methotrexate. Nearly half (41%) added daily or almost daily use of over-the-counter treatments for pain with a similar proportion (43%) reporting daily or almost daily use of nonsteroidal anti-inflammatory drug (NSAID) or opioid prescription treatments for pain relief. The study found that despite participants' current treatment regimen, RA also severely or moderately affected their sexual well-being, ability to work or go to school, social well being, and feelings of independence and mental health.
Dr. Jeffrey Curtis, Professor of Medicine at the University of Alabama at Birmingham and senior author of the study, remarked, "This study illustrates an important problem whereby clinicians may not fully recognize their patient's symptoms nor appreciate the patient's associated dissatisfaction with treatment. Thus, no treatment changes are made. Although biologics and targeted therapies are effective for many, and may result in patients doing better, it doesn't mean that patients are necessarily doing well."
"At CreakyJoints, we believe that patient insights from patient-reported outcomes, such as those we examine in ArthritisPower, are vital to successful management of a chronic disease like RA," said Seth Ginsberg, president and co-founder of CreakyJoints. "When patients have standardized tools that allow them to track and convey their symptoms to their rheumatologist, such insights, combined with clinical indicators, can lead to more productive conversations about patients' experiences, preferences and goals of treatment."
The study was supported by Eli Lilly and Company.
Disclosures
The author has no conflicts of interest to disclose related to this subject
Rheumatologists' Comments