Arthritis Advisory Panel Votes Down Sirukumab
Save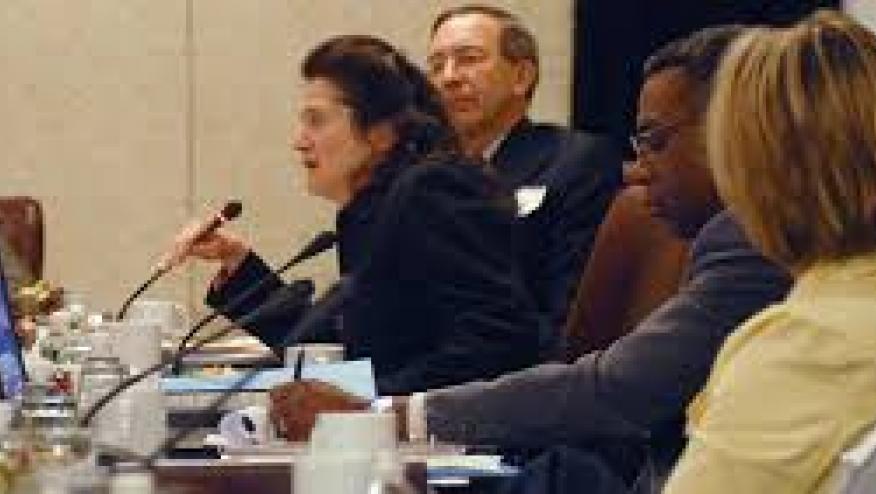 On Wednesday, August 2, the FDA convened the Arthritis Advisory Committee (AAC) to evaluate the safety and efficacy of Janssen's anti-IL-6 monoclonal antibody, sirukumab. The panel included over 13 voting members that included adult and pediatric rheumatologists, statisticians, pharmacologists and patient representatives.
The sponsor was seeking FDA approval for the use of sirukumab (SIR) in the treatment of adult patients with moderately to severely active rheumatoid arthritis (RA) who have had an inadequate response to DMARDs.
The Vote
Efficacy. After extensive review of the data, voting members were unanimous in stating that the data demonstrated the efficacy of sirukumab for the above indication.
There were 13 votes in favor and 0 votes against the EFFICACY of sirukumab.
Safety. The FDA also asked the panel to consider the safety of the proposed drug; specifically the imbalance of mortality noted for those on sirukumab compared to placebo treated patients. The FDA presentation focused on a 24 wk. trial (3002) and a 52 week study (3003) noting an imbalance in the safety outcomes between those treated with active drug or placebo.  Noting that all-cause deaths were greater on sirukumab (34 SIR vs 1 PBO), much of the discussion focused on mortality and overall safety. 
There was 1 vote in favor and 12 votes against the data being adequate to support the SAFETY of sirukumab for the requested indication.
Approval. The totality of issues were considered and the panel was asked to vote on whether sirukumab should be approved at the proposed dose of 50 mg SC q4wk.
There was 1 vote in favor and 12 votes against the APPROVAL of sirukumab at the proposed dose.
Background
There are currently 2 IL-6 inhibitors approved for use in the U.S., tocilizumab (Actemra) and sarilumab (Kevzara).  Sirukumab (made by Janssen) has been in development since 2008 and with the completion of their phase 3 program, the FDA review prompted an advisory hearing to evaluate the results. 
Sirukumab has been used in in nearly 3000 patients in developmental trials and has over 5000 patient-years of total exposure.
The company presentation reviewed the clinical trial results from studies 3002 (1670 patients), 3003 (878 patients) done over 24 and 52 weeks respectively.   The data presented clearly demonstrate clinical efficacy and radiographic protection in RA patients.  They also showed similar clinical responses between those who were biologic naïve and those previously exposed to biologics.  The FDA presentation echoed the companies, noting the clinical efficacy and radiographic protection in their 52 week study.
One of the salient issues was the inclusion of "early escape", which was offered to patients at either week 18 or week 40 to those patients not responding – defined as not achieving a >20% reduction in tender and swollen joints.  Such patients were then rolled over into one of the sirukumab dosing arms.  Ultimately it was realized that many of the patients with increased safety issues came from this predominantly, placebo escape population. Much of the presentations and discussion attempted to dissect what the influence of early escape patients were on ultimate outcomes, including death.
Safety Issues
Data showed that early escape patients had worse disease activity vs. those who did not (Escape DAS28-CRP 6.13 vs 4.32 in SIR). The FDA asked the panel the panel to decide whether the increase in all-cause mortality in sirukumab treated patients was explainable, attributable to the drug or was it substantial enough to not approve sirukumab based on a benefit to risk assessment. 
Data showed there were more SAE (serious adverse events) in SIR patients compared to placebo.  As seen with other IL-6 agents, SIR patients demonstrated increased numbers of patients with neutropenia, thrombocytopenia, hyperlipidemia and increased hepatic enzymes (in 44-58%). There were more cases of H.zoster on SIR vs PBO and a few cases of TB and GI perforations on SIR.
All-cause mortality occurred in 1 placebo patient and 34 sirukumab patients. Most common were deaths due to MACE (13), infection (7) and cancer (4). Although it was shown that mortality was shown to not increase over time.
Janssen asserted that trial features designed to protect the patient (early escape), lead to enrichment of high disease activity in the SIR groups and greater risk of mortality.
Analysis of MACE event rates were on part for that expected for RA patients. The same was shown for cancer (sirukumab SIR ~1) and the risk of lymphoma (sirukumab SIR ~3) – numbers expected in an RA treated population. Nevertheless, Dr. David Felson (and other panelists) wondered aloud if the 4 fold difference in CV mortality could be explained by high DAS scores in the crossover patients. 
Overall, there were imbalances for safety signals other than death, including SAE, MACE, SIE and malignancy. 
Summary
The vote against approval of sirukumab was largely due to the safety concerns and deaths recorded.  While many panelists noted that the imbalance seen was not easily explained and may be due to chance or other bias, they could not vote in favor of a drug that was going to be 3rd to market. Meaning they admitted we already have 2 IL-6 inhibitors, there is no need to take a chance on a 3rd that "may" have a serious safety concern demonstrated in 2926 RA patients. 
It's almost certain that the FDA will not approve sirukumab. It's not yet revealed whether Janssen intends to further the development of sirukumab with a longer and larger safety trial. GSK backed away from its co-development role before the FDA hearing.
Disclosures
The author has received research/grant financial support on this subject
The author has received compensation as an advisor or consultant on this subject
Add new comment