Declining Trends in Antineutrophil Cytoplasmic Autoantibody–Associated Vasculitis Mortality in the USA
Save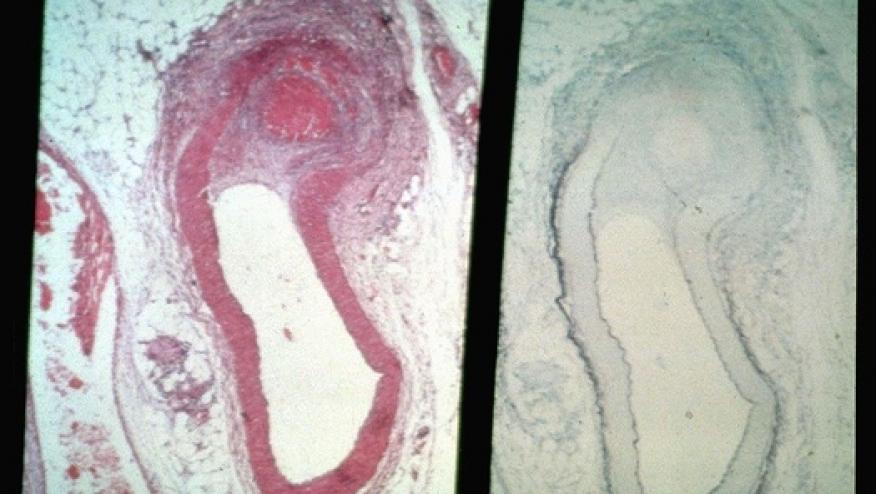 Annals of Internal Medicine reports that age-adjusted mortality rates for antineutrophil cytoplasmic autoantibody–associated vasculitides (AAV) have improved over time - with a decline of nearly 2 percent per year in the United States from 1999 to 2017. Nevertheless, long-term outcomes continue to lag behind mortality rates of the general population.
Researchers from St. Joseph's Hospital and National Jewish Health, Denver, studied death certificate data for 1999 to 2017 from the multiple-cause-of-death records from the Centers for Disease Control and Prevention's Wide-ranging Online Data for Epidemiologic Research Database to describe the age-adjusted AAV mortality trends in the United States across demographic groups and geographic regions.
Researchers identified the three most common underlying-cause-of-death, other than antineutrophil cytoplasmic autoantibody vasculitides were cardiovascular diseases (12%), cancers (6%), and pulmonary disorders (5%). 
They found that mortality rates were highest among non-Hispanic whites. According to the researchers, the decrease in the overall mortality and mortality among persons aged 65 to 74 years may reflect increased longevity due to improved treatment of AAV and common comorbid conditions. However, AAV outpaced other underlying causes of death, highlighting the importance of continuing efforts to increase clinical awareness and research for development of better targeted therapies for AAV.
According to the author of an accompanying editorial from Creighton University, Omaha, Nebraska, differences in mortality rates between whites and blacks and Hispanics may signify reversed racial/ethnic disparity. The data show neither that the vasculitides actually have lower mortality rates in blacks or Hispanics compared with whites, nor that the diseases are indeed less frequently in blacks and Hispanics.
It may just be that these diseases go unnoticed in these populations due to social inequities, social structural violence, and inferior health care access. The authors suggest a greater focus on education and action to address possible diagnostic omissions by race/ethnicity and implementation of quality improvement measures.
Add new comment