2023 ACR/EULAR Criteria for Calcium Pyrophosphate Deposition Disease
Save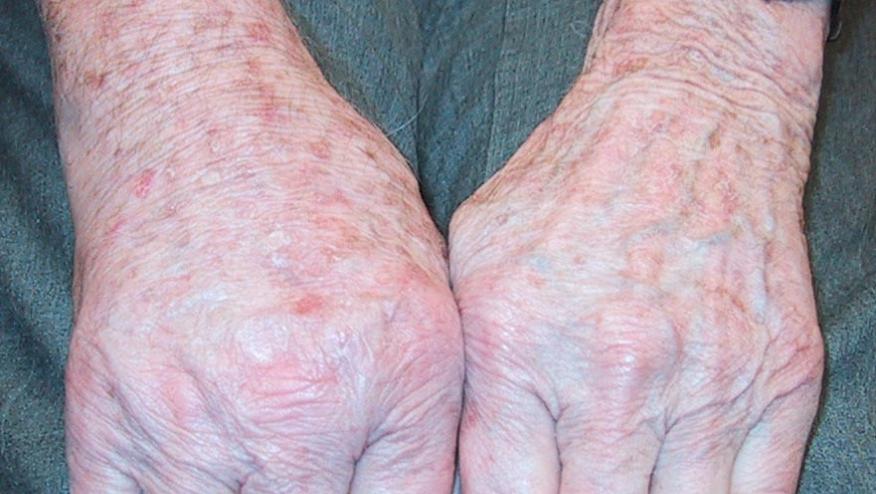 The prevalence of radiographic chondrocalcinosis is estimated to be 4% to ≥10% in older adults, but the prevalence of symptomatic calcium pyrophosphate deposition (CPPD) disease is unknown. To advance our understanding of CPPD, the American College of Rheumatology and EULAR have published validated classification criteria for symptomatic CPPD disease.
The ACR and EULAR established a multinational group of investigators to develop disease classification criteria using published methodology.
Criteria hinges on: a) having at least one episode of peripheral joint pain, swelling, or tenderness (entry criterion); b) not having an exclusionary alternative disease (exclusion criterion), and c) meeting the sufficient criteria of having the crowned dens (C1/C2) syndrome or calcium pyrophosphate crystals in synovial fluid. 
Alternatively, a patient can be classified as having CPPD disease with a score >56 points using weighted criteria (based on clinical features, associated metabolic disorders, and laboratory and imaging investigations) (see below).
These criteria had a sensitivity of 92% and specificity of 88% in the derivation cohort (190 CPPD cases, 148 mimickers), and in the validation cohort had a sensitivity of 99% and specificity was 92.5% (251 CPPD cases, 162 mimickers).
CPPD by Domains and Points
| | |
| --- | --- |
| A Age at onset of joint symptoms (pain, swelling, and/or tenderness) | Points |
|     ≤60 years | 0 |
|     >60 years | 4 |
| B Time course and symptoms of inflammatory arthritis |   |
|     No persistent or typical inflammatory arthritis | 0 |
|     Persistent inflammatory arthritis | 9 |
|     One typical acute arthritis episode | 12 |
|     More than one typical acute arthritis episode | 16 |
| C Sites of typical episode(s) of inflammatory arthritis in peripheral joints |   |
|     First MTP joint | −6 |
|     No typical episode(s) | 0 |
|     Joint(s) other than wrist, knee, or first MTP joint | 5 |
|     Wrist | 8 |
|     Knee | 9 |
| D Related metabolic diseases |   |
|     None | 0 |
|     Present | 6 |
| E Synovial fluid crystal analysis from a symptomatic joint |   |
|     CPP crystals absent on ≥ 2 occasions | −7 |
|     CPP crystals absent on 1 occasion | −1 |
|     Not performed | 0 |
| F OA of hand/wrist on imaging (defined as present if the K/L score is ≥2) |   |
|     None of the below findings or no wrist/hand imaging performed | 0 |
|     OA of radiocarpal joints bilaterally | 2 |
|     ≥ 2 of the following findings: STT joint OA without first CMC joint OA; second MCP joint OA; third MCP joint OA | 7 |
| G Imaging evidence of CPPD in symptomatic peripheral joint(s)** |   |
|     None on US, CT, or DECT (and absent on CR or CR not performed) | −4 |
|     None on CR (and US, CT, DECT not performed) | 0 |
|     Present on either CR, US, CT, or DECT | 16 |
| H Number of peripheral joints with evidence of CPPD on any imaging modality regardless of symptoms** |   |
|     None | 0 |
|     1 | 16 |
|     2–3 | 23 |
|     ≥4 | 25 |
Disclosures
The author has no conflicts of interest to disclose related to this subject