International Consensus on ANCA-Associated Vasculitis with Glomerulonephritis
Save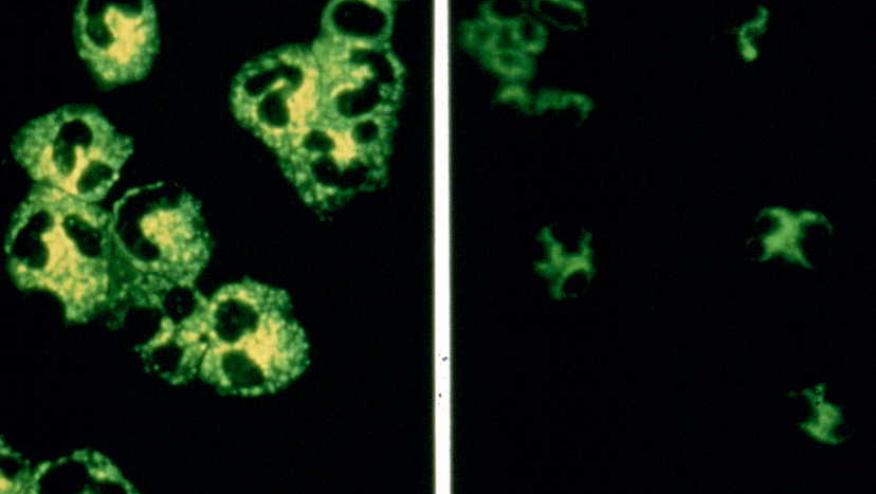 Nephrology Dialysis Transplantation has published an overview of the management of anti-neutrophil cytoplasmic antibody associated vasculitis with glomerulonephritis based on several international guidelines, including those frorm the ACR 2021, EULAR 2022 and KDIGO 2021 (Kidney Disease: Improving Global Outcomes).
This review summarizes th advances, similarities and differences between 3 international groups with regard to the management of AAV with glomerulonephritis (AAV-GN) and the avoidance of progression to end-stage kidney disease (ESKD) or kidney failure. While renal involvement is relevant in microscopic polyangiitis and granulomatosis with polyangiitis (GPA), it is less frequent in eosinophilic granulomatosis with polyangiitis.
The full document reviews in detail, the recommendations and guidelines. Herein we report the summary statement for key treatment questions.
Remission-Induction treatment in patients with organ-/life-threatening kidney disease
RTX vs. CYC?
Summary: there is a lack of international consensus as there is no prospective evidence to support the use of RTX for remission-induction in severely impaired kidney disease, despite the increasing use of RTX in this patient cohort. 
CYC and RTX?
Summary:  Caution advised as the safety of this combination is currently being tested in ongoing clinical trials and an additional benefit needs to be shown prior to recommending extensive use.
PLEX vs. No-PLEX?
Summary: the clinical practice is heterogenous and guidelines/recommendations differences reflect differences in clinical practice in the USA vs. Europe. However, the addition of PLEX for severe kidney disease may be contemplated.
Remission-induction treatment in patients with non-organ/life threatening kidney involvement 
Mycophenolate?
Summary: there is evidence that MMF is a reasonable option in patients with nonsevere kidney involvement, but its use should be limited to MPO-ANCA patients and mainly considered in the presence of contraindications/economic constraints to other remissioninduction treatments.
Glucocorticoids, Steroid-sparing and Avacopan?
Summary: reduction of exposure to GC is an attainable goal without compromising the efficacy of remission-induction treatment while reducing the frequency of side effects. This practice should be introduced in the clinical management of these patients. 
Adjunctive use of avacopan is effective and safe, with promising effects on kidney recovery and, thus, its use should be encouraged particularly in patients with severe kidney involvement. 
Remission-Maintenance treatment
RTX vs. AZA?
Summary: RTX is the 1st line therapy for remission-maintenance. AZA or MTX (in patients with eGFR > 60 mL/min/1.73m2 ) or MMF are alternatives in the appropriate context.
RTX at fixed intervals vs.CD19+ B-cell reconstitution? 
Summary: RTX re-dosing in fixed intervals is favored. 
Optimal length of immunosuppressive remission-maintenance treatment?
Summary: a minimal period of 18 months of remission-maintenance treatment is recommended, although longer periods of treatment were suggested to decrease the risk of relapse. Additionally, the optimal duration of treatment might be different for MPO vs. PR3-ANCA patients due to the risk of relapse impacting their monitoring strategies and ANCA status during remission. 
Monitoring disease activity?
Summary: monitoring strategies based on ANCA should take ANCA specificity and organ involvement into consideration and might particularly suit patients with MPO-AAVGN.  
ADD THE FIRST COMMENT
Disclosures
The author has no conflicts of interest to disclose related to this subject