Mepolizumab Dosing in Eosinophilic Granulomatosis with Polyangiitis
Save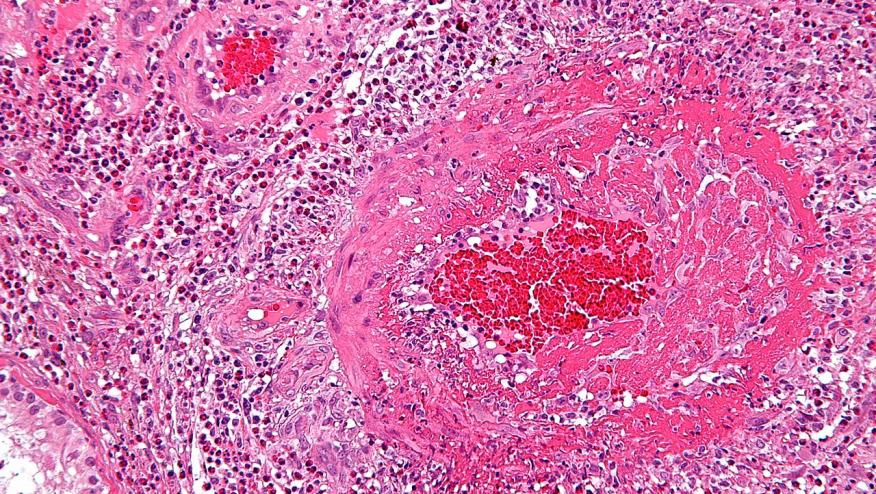 A new European real world experience study shows that mepolizumab is effective at both 100 or 300mg every 4 weeks in patients with the rarely encountered eosinophilic granulomatosis with polyangiitis (EGPA; or Churg-Strauss Syndrome). 
In 2017 the FDA approved mepolizumab (Nucala) for the treatment of the at a recommended dose of 300 mg every 4 weeks.  MEP is also approved to treat severe asthma in at a dose of 100 mg subcutaneously every 4 weeks.  The current study analyzed the efficacy of MEP at either dose in EGPA patients using a large European EGPA cohort.
A total of 203 EGPA patients treated with mepolizumab between 2015-2020 were included. Assessments were done every 3 month time periods for 24 months (T3 to T24). Complete response (CR) was defined as no disease activity (Birmingham Vasculitis Activity Score, BVAS=0) and a prednisone dose ≤4mg/day. 
Stable doses of MEP were used in 191/203 patients with 158 patients taking MEP 100mg/4 weeks, and 33 patients taking 300mg/4 weeks.
At the start (T3), only 12.3% had a complete response (CR). CR rates increased to 30.4% at one year (T12) and up to 35.7% at T24, with no difference in responses between those taking either 100 mg or 300mg/4 weeks (using BVAS outcomes).
Asthma exacerbations were more frequent among those taking 300 mg/4weeks (52%) compared to those on 100 mg/4weeks (36%).  Overall, 15% had ENT exacerbations and 22% had adverse events, most being non-serious (38/44).
Mepolizumab was effective at either dosing levels, suggesting that both doses (100 and 300mg/4 weeks) in EGPA should be evaluated in a controlled controlled clinical trial.
Disclosures
The author has no conflicts of interest to disclose related to this subject
Add new comment