New Criteria for Discoid Lupus
Save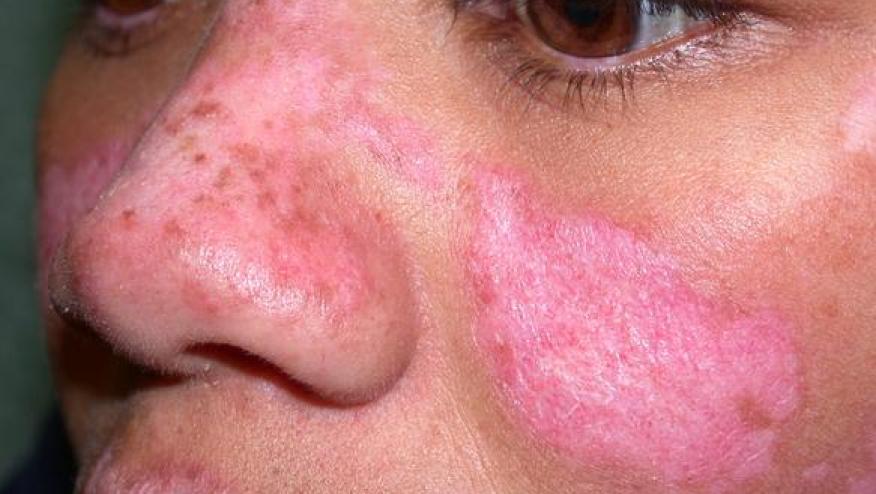 JAMA Dermatology has proposed an initial validation of classification criteria for discoid lupus erythematosus (DLE), primarily for research purposes, but with clinical applicatility.
Candidate criteria were prospectively develped in 215 DLE patients from international academic dermatology centers with a goal of developing criteria with high specificity. Cases were declared to be either DLE or a DLE mimicker to develop discriminatory critera.  These features were compared to 12 previously defined candidate criteria items.
The final model for DLE classification criteria included only clinical variables:
The overall performance showed an AUC (area under the receiving operating characteristic curve) of 0.91 (95% CI, 0.87-0.95).
A score of at least 5 points yields a sensitivity of 84.1% and a specificity of 75.9% in the classification of DLE, with increasing scores yielding higher specificity.
These proposed classification criteria for DLE may be of use in observational and clinical trials and paves the way for more drug developent in treating chronic cutaneous lupus (CLE).
Disclosures
The author has no conflicts of interest to disclose related to this subject
Add new comment