New, Improved Therapy for Pompe Disease
Save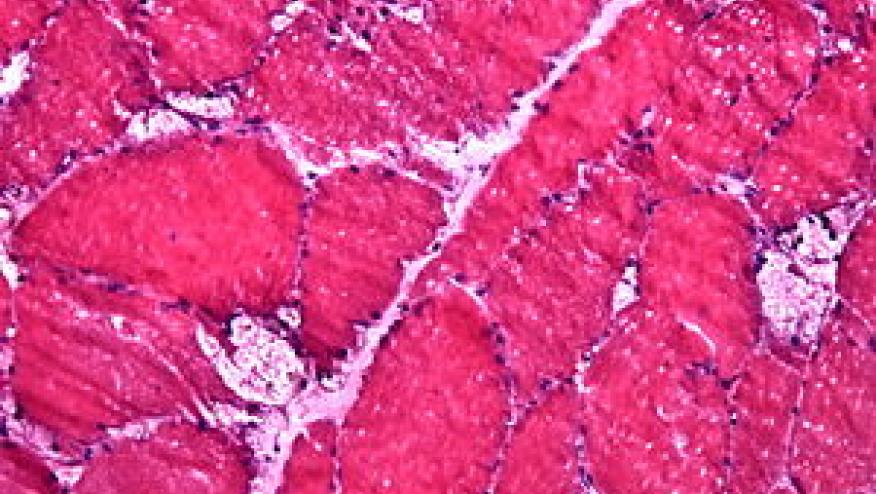 Researchers from the University of Cincinnati Gardner Neuroscience Institute will present data on a new treatment for Pompe disease at the American Academy of Neurology on April 20th; the results show that treatment with avalglucosidase alfa yielded substantial clinical improvements and a more favorable safety profile compared to the current standard of care (alglucosidase alfa).
Pompe disease (also called glycogen storage disease type II) is an autosomal recessive disease, caused by a deficiency of the lysosomal acid alpha-glucosidase enzyme, with resultant accumulation of glycogen in the lysosome causing damages to muscle and nerve cells. One subtype has an infantile onset (before 2 years of age) and often manifests as infantile weakness, hypotonia, heart failure, and early death. Those with later onset disease have less cardiac disease and more prominent skeletal involvement and lower limb weakness and has an overall slower progression and better prognosis than infantile onset disease.
This research studied the novel agent (avalglucosidase alfa;n=51) against the standard of care (alglucosidase alfa;n=49) in treatment-naïve patients, late-onset Pompe disease (LOPD). The primary endpoint was respiratory function (FVC) and secondary outcomes including other PFT measures, functional endurance, lower and upper extremity muscle strength, motor function, and health-related quality of life, and safety. 
Overall, FVC was superior with the new intervention out to Week 49, achieving statistical non-inferiority, was met (p=0.0074), but was borderline significant (p=0.0626) for superiority. Avalglucosidase alfa also had greater improvements in the 6-Minute Walk Test. Drug withdrawals for AEs (n=5) were all seen in the alglucosidase alfa arm. High titers and neutralizing antibodies were more common for alglucosidase alfa.
Thus, the newer enzyme replacement therapy (avalglucosidase alfa) appears to be more effective and safer, thereby imparting a greater chance of better long term outcomes.
Disclosures
The author has no conflicts of interest to disclose related to this subject
Add new comment