Serious Adverse Events Associated with Tocilizumab in COVID-19 Patients
Save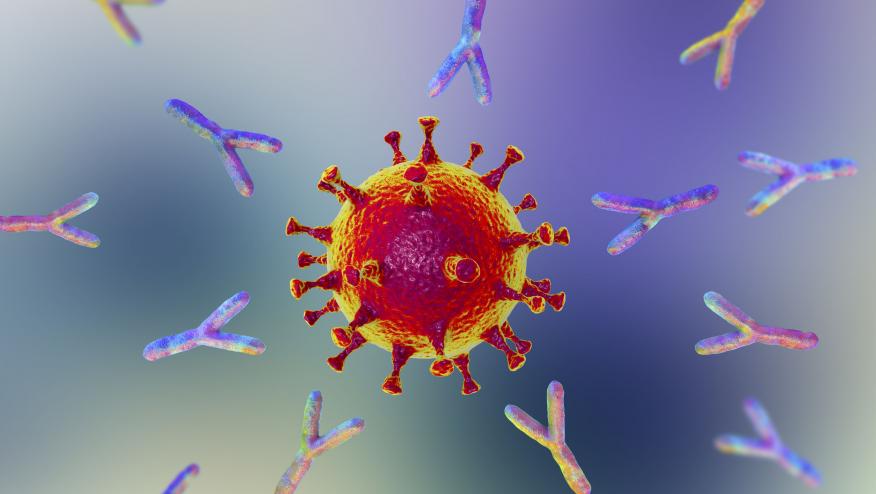 Safety analysis of over 1000 adverse events associated with the use of tocilizumab in the treatment of COVID‐19 infection shows both rare expected and some unexpected AE.
Tocilizumab, an interleukin-6 receptors monoclonal antibody, is currently authorized for emergency treatment of hospitalized COVID-19 patients. The World Health Organization (WHO) pharmacovigilance database, called vi, was studied to identify 1005 adverse drug events (ADEs) reported among 513 COVID patients treated between April and August 2021.
More AEs were reported in males  (57%) and in adults between 18–64 years (46%) as only 32% were reported in the elderly.  In most cases TCZ was administered intravenously (64%).
One-third of these ADE were categorized as 'Injury, Poisoning, and Procedural Complications'.  A majority of these were serious AE (79%) and 20% were fatal AE.   To manage these ADEs, the drug was withdrawn in 17%, with 20% noting improvement.  Rechallenge was attempted in 27% of the events, but the outcomes were largely unreported. 
Despite these numbers, individual serious AE were quite uncommon. For instance:
Hematological ADEs: neutropenia (1.5%), hypercoagulable state/hypofibrinogenemia (0.80%), and anemia (0.50%).
Cardiovascular AE: cardiac arrest (0.90%) and less with dysrhythmia, atrial fibrillation and flutter.
GI: AE Intestinal perforations (1.2%) and ulcers
Hepatobiliary AE: hepatic enzyme elevations (4.68%), hepatitis (2.49%) 
Infections:  bacteremia (0.3%), Candida Infection (0.5%), Pneumonia (1.6%), Staphylococcal Sepsis (0.40%), Septic Shock Syndrome (0.9%) and Staphylococcal Infection (0.4%).
Renal AE: six acute kidney injury events, four end-stage renal disease events, and four renal failure events
Amongst these many reported ADE, a low prevalence of neutropenia, superinfections, reactivation of latent infections, hepatitis, and cardiac abnormalities were reported.
Disclosures
The author has no conflicts of interest to disclose related to this subject
Add new comment