Choice Overload (and the Way Out)
Save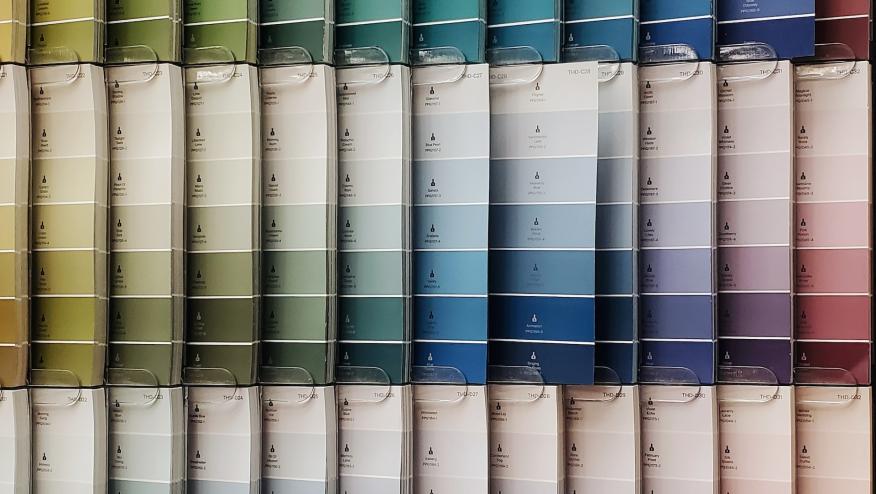 I recently overheard a very good practicing rheumatologist complain, "why do I need yet another drug for psoriatic arthritis? I have more treatment choices than I have actual PsA patients who need a new or better drug".
Having too many choices seems like it's a good problem to have. Yet, too many choices or choice overload can be a disincentive to moving forward. This problem is also known as choice paralysis, analysis paralysis or decision fatigue.  Psychologic studies show that, for most of us, too many choices leads to inaction and is a deterrent to willful choice.
The consequences of choice overload is either inaction, regret or fear of missing out.  Such forced ambiguity leads to cognitive overload, with resultant physical, mental, and emotional distress and disengagement from the issue at hand.  
"Choice overload" comes from the book, Future Shock (written by Alvin Toffler) where he described choice overload resulting from industrialization and too many choices or too many changes in a relatively short period of time. The concept was further popularized by Barry Schwartz's 2005 TED talk on the "Paradox of Choice".
Choice overload results from:
Numerous equivalent options
Uncertainty of preference (there is no clear "winner")
The person is not an expert in that particular topic. 
For instance, the world's top 10 lupus experts are always exuberant and optimistic with new or novel treatment interventions based on advances in the science of lupus. While these  "experts" can extol the potential advantages of an "umpteenth" new treatment, the rest of us 5000 rheumatologists (who are familiar with lupus) are initially indifferent to an added umpteenth treatment advance, as we are already dealing with and managing too many current options.
When it comes to new options, I start with no/low expectations. I may be happy when you give me something, but I'm likely to be confused if you present me with everything or too much. An example of this is how much information do you give a newly diagnosed SLE patient on the first visit.  The sage approach is to go slow with the volume of new info with a new diagnosis. Stated differently, while variety is good; complexity can be off-putting, especially if treating complex disorders or managing complex situations or going to large conventions. 
Where could this apply?
Information overload: is crippling for most.  Most of us do not read as much as we used to, as there is too, too much to digest. It's incredibly hard to even keep up with your favorite subject. And most of us don't have a plan to deal with information overload.
New drugs: They start to add up as pharma introduced "me-too" and "me-three" drugs  (another TNF inhibitor, really?) for diseases that already have multiple approved therapies.  This is compounded by the addition of nearly 20 biosimilars in rheumatology and made worse by potentially new, "novel" drugs that are vying for your prescriptive considerations.
ACR Annual (2023) meeting: The ACR is the premier rheumatology meeting and the best source of new research and advances in therapy. The problem is that it's gigantic and expansive and over-attended by 17,000 people, all hustling to choose amongst 200 different sessions and programs delivered during a 3 and 1/2 day meeting. This educational choice overload is why fewer and fewer rheumatologists are going to large conventions( like the ACR annual meeting) and instead choosing to go to annual regional and review meetings, where a single program agenda is delivered by world class speakers.
So What's the Solution(s) to Choice Overload?
Narrow the choices. With fewer choices you're more likely to stick to the one that's obvious. This then becomes a binary choice you're more likely to choose and stick with.
Expertise welcomes choices. If you want others to adopt your choices, look for experts, or develop experts that will welcome what you're offering.  More choices are the reward experts seek and embrace.
Learn to browse, and be selective (this is the basis of RheumNows daily or weekly publications and our coverage of big meetings).
Adam Grant recently said that the problem of too many choices can be solved by just making a choice (and not worry about it), but then then work on optimizing that choice going forward. This certainly applies to many of the drug choices we make.
For New Drugs: In my opinion, new drugs should not be approved unless they have clear advantages over existing choices.  

Currently most new drugs are more likely to be me-too drugs and not novel chemical entities. Most me-too drugs cannot demonstrate they are better, safer, or cheaper.  Biosimilar drugs are cheaper, yet we are slow to adopt these in our treatment regimens. Too many companies will waste (marketing) time and effort trying to show prescribers how their "new" drug is different in pharmacokinetics, chemical or physical structure, immunologic action, reimbursement advantages, etc. Such efforts ensure slow uptake by real world, experienced clinicians.
We are all waiting for the gene, biomarke, test or profile that will ensure me a 10 to 20% efficacy advantage over equivalent choices. These are the advances we need for smarter decision making that benefits patients and practitioners.

For Learning at ACR Annual meeting - figure out your priorities and time to commit. Lessons learned from choice overload suggest you need to a) narrow your choices; and b) go for expertise.

Choose amongst the Sessions that you CAN'T Miss - your Favorites, from:

The Great Debate, Year in Review, Daily Plenary Sessions, Knowledge Bowl, Late-Breaking Abstracts, Your Topic Concurrent Session(s) or Rheumatology Roundup (Cush and Kavanaugh, RheumNow, next Thursday Nov. 17th, 3pm PST)

Be an Expert - search the ACR abstract site or the ACR 2023 app for your preferred topic.
Signup for your preferred topic (in your registration profile) on RheumNow and receive a weekly email listing research reported on your favorite topic from #ACR23 (for RA, PsA, SpA, SLE, Gout, Drug safety, IL-6, IL-17, JAK/Tyk2, etc).
Watch/Listen to RheumNows Topic panels (RA, SpA, PsA, SLE, JAK/Tyk) - available as videos and podcasts.
Do you want to seek and find the best of the meeting?

Download the ACR 2023 App and plan your days and the sessions you want to attend.

Do you want to spend hours doing the poster hall/floor every day?

If not, then find the best posters by following @rheumnow on Twitter (X) or tuning into the Daily Recap Panel discussions (6pm PST/9pm EST) starting Sunday Nov. 12th for 4 days.
Disclosures
The author has no conflicts of interest to disclose related to this subject