HLA-B*5801 Testing Needed in Asians and Blacks with Gout
Save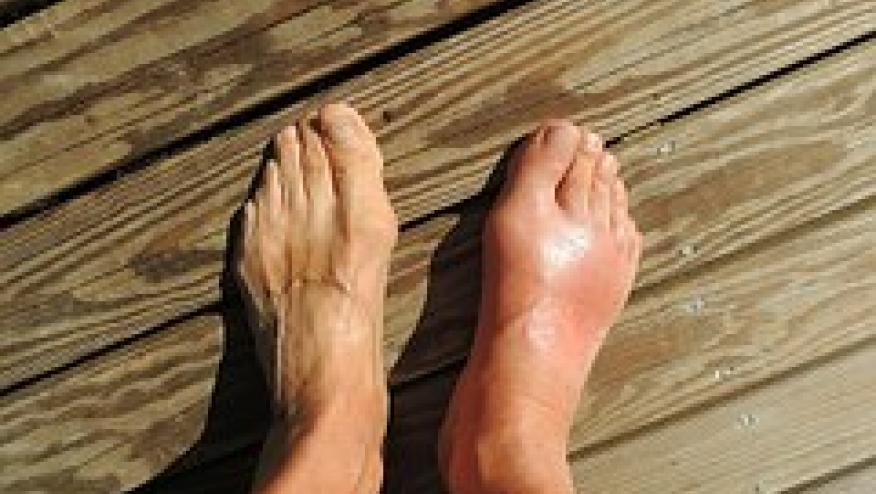 Choi and colleagues analyzed US hospitalizations (2009–2013) to assess the frequency and racial distribution of patients hospitalized with Stevens-Johnson Syndrome (SJS) and Toxic Epidermal Necrolysis (TEN) related to the use of urate-lowering (ULT) therapy (predominantly allopurinol). (Citation source http://buff.ly/269RMHy)
They found 606 SJS/TEN hospitalizations while receiving ULT. There was an overrepresentation of Asians (27%) and Blacks (26%), and an underrepresentation of Whites (29%) and Hispanics (% too low to report).
These SJS/TEN events were 12 time more frequent in Asians, and 5 times more frequent in Blacks when compared to Whites (reference group).
The HLA-B*5801 allele has been strongly linked with the allopurinol hypersensitivity syndrome and has been found in higher frequency in certain populations, especially Koreans, Japanese, Thai and Han Chinese - and in some Europeans. This study demonstrates the potential use of HLA-B*5801 in U.S. Asians and Blacks.
The authors conclude that the overrepresentation of Asians and Blacks withSJS or TENS while on ULT calls for caution when prescribing allopurinol, and that HLA-B*5801 testing may be more widely applied in the U.S. gout population.
Rheumatologists' Comments