ACR Promotes New COVID-19 Vaccine Clinical Guidance for Rheumatic Patients
Save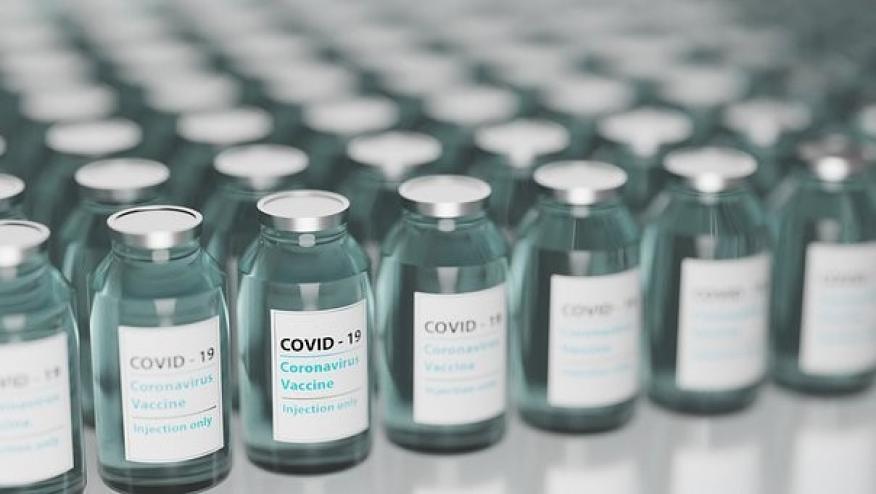 The American College of Rheumatology has published a draft guidance on the use of COVID-19 vaccination in rheumatic disease and musculoskeletal disease (RMD) patients, based on the efforts of the North American Task force.
The North American Task Force panel, consisting of 9 rheumatologists, 2 infectious disease specialists, and 2 public health (CDC familiar) experts, who met multiple times in December 2020 and January 2021. The Task Force reviewed multiple clinical questions and associated proposed vaccine guidance statements were established using a modified Delphi process.
The distributed document intends to provide guidance to rheumatology providers on the use of the COVID-19 vaccine and the associated management of RMD patients around the time of vaccination against SARS-CoV-2. 
There is very limited high-quality data and thus, these recommendations are not intended to replace clinical judgment.
Below is a summary of their recommendations. Please see the full document for the strength of these recommendations and refereneces.
General Recommendations for RMD and Autoimmune and inflammatory rheumatic disease (AIIRD)
The rheumatology healthcare provider is responsible for engaging the RMD patient in a discussion to assess COVID-19 vaccination
Acknowledge that ...AIIRD patients are at higher risk for hospitalized COVID-19 and worse outcomes compared to the general population.
AIIRD patients should be prioritized for vaccination before the nonprioritized general population
There are no known additional contraindications to COVID-19 vaccination for AIIRD patients.
AIIRD patients on systemic immunomodulatory therapies generally have blunted vaccine responses
There is a theoretical risk exists for AIIRD flare or disease worsening following COVID-19 vaccination. However, in RMD patients, the benefit of COVID-19 vaccination for outweighs the potential risk.
Recommendations on COVID-19 Vaccine Use in RMD Patients
RMD and AAIRD patients should receive COVID-19 vaccination
Based on available COVID-19 vaccines in the U.S., there is no preference for one COVID-19 vaccine over another.
There is no need for lab testing (e.g., antibody tests for IgM and/or IgG to spike or nucleocapsid proteins) to assess immunity to COVID-19
Following COVID-19 vaccination, RMD patients should continue to follow all public health guidelines regarding physical distancing and other preventive measures.
Vaccination should ideally occur in the setting of well-controlled AIIRD, except for those patients with lifethreatening illness (e.g., in the ICU for any reason)
Guidance Related to the Use and Timing of Vaccination and Immunomodulatory Therapies
No modifications to either immunomodulatory therapy or vaccination timing

Hydroxychloroquine; IVIG; glucocorticoids, prednisone <20mg/day
Sulfasalazine; Leflunomide; Mycophenolate; Azathioprine; Cyclophosphamide;
TNFi; IL-6R; IL-1; IL-17; IL-12/23; IL-23; Belimumab; oral calcineurin inhibitors

HOLD Therapy (timing) (all are moderate consensus) 

Methotrexate: Hold MTX 1 week after each vaccine dose, for those with well controlled disease; no modifications to vaccination timing
JAK Inhibitor: Hold JAKi for 1 week after each vaccine dose; no modification to vaccination timing
Abatacept: Hold SQ abatacept both one week prior to and one week after the first COVID-19 vaccine dose (only); no interruption around the second vaccine dose

IV ABA: Time vaccine administration so that the first vaccination will occur four weeks after abatacept infusion (i.e., the entire dosing interval), and postpone the subsequent abatacept infusion by one week (i.e., a 5-week gap in total); no medication adjustment for the second vaccine dose

Rituximab: ...schedule vaccination so that the vaccine series is initiated approximately 4 weeks prior to next scheduled rituximab cycle; after vaccination, delay RTX 2-4 weeks after 2nd vaccine dose, if disease activity allows
Cyclophosphamide: Time CYC administration so that it will occur approximately 1 week after each vaccine dose, when feasible
(Editors note: these recommendations are largely the expert opinion of the Task Force, based on very little data directly related to the questions at hand. Many of these recommendations are based on historic influenza, pneumococcus and H. zoster vaccination studies performed in the general population and, in some instances, in RMD patients.  These recommendations will be largely accepted but, there will be significant discussion and debate over whether MTX, JAK inhibitors and abatacept should be held in RMD patients receiving a COVID-19 vaccination. Studies are needed to better answer these questions - JJ Cush) 
Disclosures
The author has no conflicts of interest to disclose related to this subject
Add new comment