Are You a High or Low Glucocorticoid Prescriber?
Save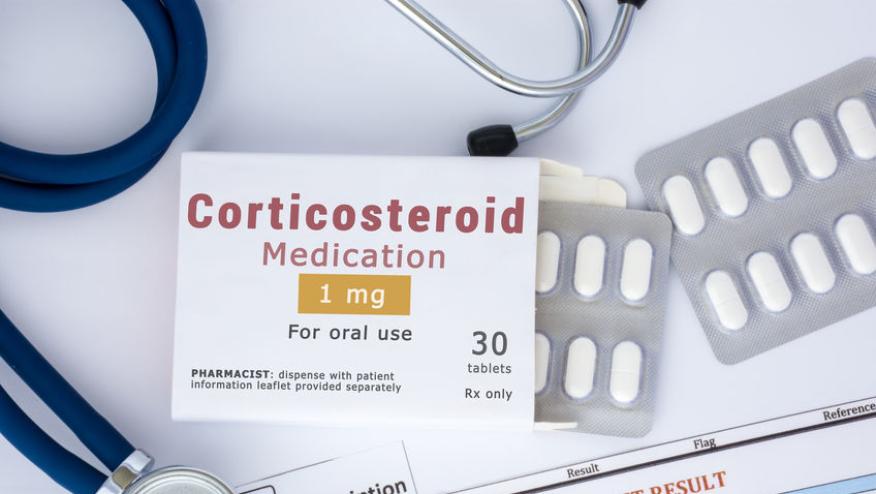 A recent analysis shows thta glucocorticoids (GCs), usually recommended for short-term use in rheumatoid arthritis (RA), are variably used by rheumatologists, and that provider preference is a strong predictors of long-term glucocorticoid use.
During an era of greaoter awareness of steroid side effects and osteoporosis risk, we have greater numbers of biologic and targeted therapies, which if successful, should allow for steroid wean and limit long-term glucocorticoid use to the lowest dose necessary.  Researchers investigated GC use by rheumatologists using Medicare data from 2006 to 2015 and looking at GC use based on how disease-modifying antirheumatic drugs [DMARDs]) were used in practice.
They calculated a rheumatologist's "provider preference" for GC by comparison to other providers. They looked at 2 cohorts of RA patients - 1) cohort 1, a larger group of new or prevalent DMARD users and, 2) cohort 2, was smaller and contained RA patients receiving stable (>9 mos) DMARD therapy.
The analysis included 6,875 rheumatologists, 385,597 RA patients, with 1,272,644 yearly observations. Overall, provider preference was highly variable, with physicians at the lowest and upper quartiles prescribing glucocorticoids 33% less often to 31% more often than their peers (expected)
However, you examined GC use in cohort 2 (155,539 patients on stable DMARD therapy), provider preference was still strongly associated with glucocorticoid use ≥5 mg/day at 6–9 months.  High prescribers continued to have a greater probability of use of (22%) compared to low GC prescribers (11%).
Hence, even in patients with stable disease (on stable DMARDs >9mos), physicians who were high prescribers, continue to be twice as likely to continue GCs ( ≥5 mg/day at 6–9 months) than lowe GC prescribers. Prescriber preference is one of the strongest predictors of a patient's long-term glucocorticoid use. 
Disclosures
The author has no conflicts of interest to disclose related to this subject
Add new comment