COVID-19 Risks in Pregnant Women
Save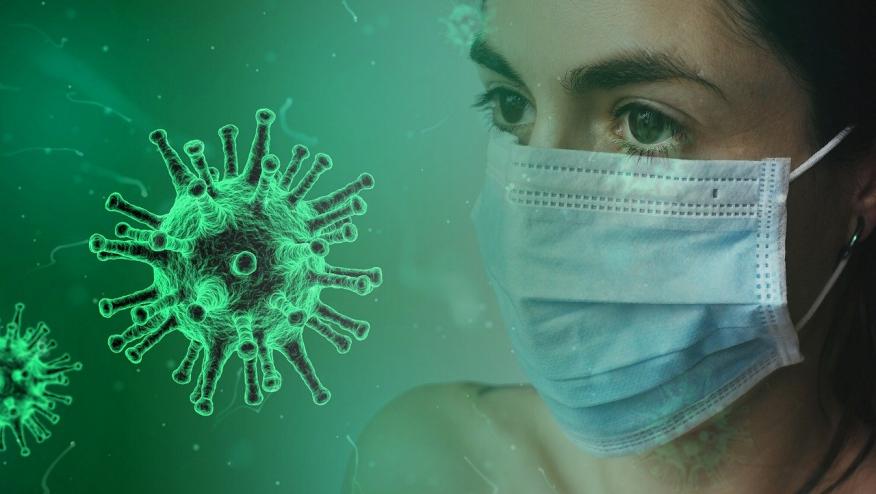 There has been little science or evidence regarding the effects of COVID-19 infection on pregnancy and vice versa; and now the recent MMWR addresses the subject with two new reports
With only sporadic cases as reference, a Lancet guidance in June 2020 proposed an algorithm to manage pregnant patients.  They noted that COVID exposed or at-risk pregnant patients be tested. with a SARS-CoV-2 nucleic acid amplification test. Pregnant women testing positive for SARS-CoV-2 infection should be self-monitored at home for COVID-19 clinical features for at least 14 days and undergo bimonthly fetal growth ultrasound. Those with confirmed infection, they suggest that the timing of delivery should be individualised and that vaginal delivery was preferred over Cesarean section, but that sick patients (septic shock, organ failure, or fetal distress) should prompt emergency cesarean delivery (or termination if legal before fetal viability).
MMWR reports on 598 COVID-19 positive pregnancies from 13 US states between March and August 2020, noting 55% were asymptomatic, and severe illness occurred including ICU admissions (16%), mechanical ventilation (8%), and death (1%). Pregnancy losses occurred for 2% of pregnancies (seen in both symptomatic and asymptomatic women). Thus it appears that adverse pregnancy outcomes may occur in pregnant women infected with COVID-19, such that testing and appropriate management should be part of caring for pregnant women. 
Another MMWR report hospitalized COVID infected pregnant patients from 8 US medical centers. Between March and May 2020, the Vaccine Safety Datalink (VSD) surveillance of COVID-19 hospitalizations identified 105 hospitalized pregnant women with SARS-CoV-2 infection, including 62 (59%) hospitalized for obstetric reasons (i.e., labor and delivery or another pregnancy-related indication) and 43 (41%) hospitalized for COVID-19 illness without an obstetric reason.
Overall, 81% of 62 COVID+ pregnant women admitted for obstetric reasons were asymptomatic.
Among 43 pregnant women hospitalized for COVID-19, 13 (30%) required ICU admission, 14% required mechanical ventilation, and one died from COVID-19. Prepregnancy obesity and gestational diabetes were higher among pregnant women hospitalized for COVID-19–related illness
Antenatal counseling emphasizing preventive measures, including use of masks, frequent hand washing, and social distancing, might help prevent COVID-19 among pregnant women, especially those with prepregnancy obesity and gestational diabetes.
Disclosures
The author has no conflicts of interest to disclose related to this subject
Add new comment