FDA Puts Boxed Warnings on JAK Inhibitors
Save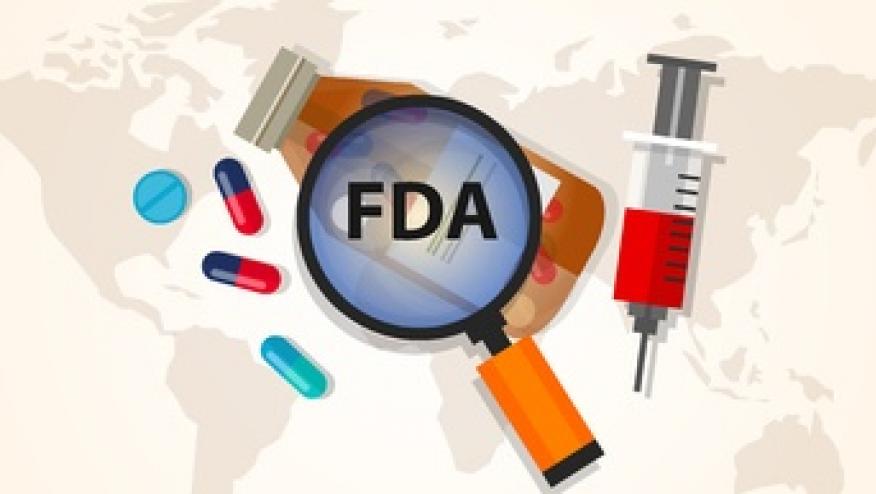 Based on the safety review of tofacitinib in Pfizer's Oral Surveillance (1133) study, the FDA has added serious boxed warnings to all three marketed JAK inhibitors (for inflammatory diseases) and formalized the recommendation that patients should be started on a TNF inhibitor (TNFi) before trying a JAK inhibitor. These recommendations apply to tofacitinib, baricitinib and upadacitinib.
The timeline on this FDA action began in 2019 with early reports the 1133 study that lead to cardiovascular and VTE (venous thromboembolic event) warning being added to the product labels for Pfizer's Xeljanz, Eli Lilly's Olumiant and AbbVie's Rinvoq.  In February 2021, the FDA sent out another warning, again noting an imbalanced risk from the 1133 study when comparing tofacitinib to TNFi treated patients and the tofacitinib patients having higher CV and cancer risks. 
This was all finalized with the drug safety communication published on Sept. 1, 2021, noting there would need to be a boxed warning update for all 3 JAK inhibitors.  
The safety red flags within these updates include a boxed warning risk stating that JAK inhibitor use is associated with an increased risk for (see PI example from XELJANZ below the text):
All cause mortality
MACE
Cancer (lung cancer and lymphoma)
Thrombotic events (venous and arterial, V
Importantly, for each "approved" indication, patients should only be given a JAK inhibitor if:
".. patients have had an inadequate response or intolerance to one or more TNF blockers"
This safety move by the FDA may; impact treatment of patients with rheumatoid arthritis, psoriatic arthritis, psoriasis, ulcerative colitis and juvenile idiopathic arthritis.  These warnings are like to be extended to other conditions for which the JAK inhibitors are being developed including psoriasis, ankylosing spondylitis/spondyloarthritis, alopecia areata, atopic eczema, refractory dermatomyositis, etc.
JAK inhibitors sales in 2021 were at nearly $4 billion worldwide. The question is whether these warnings will affect the prescribing habits of those who treat these indicated inflammatory disorders.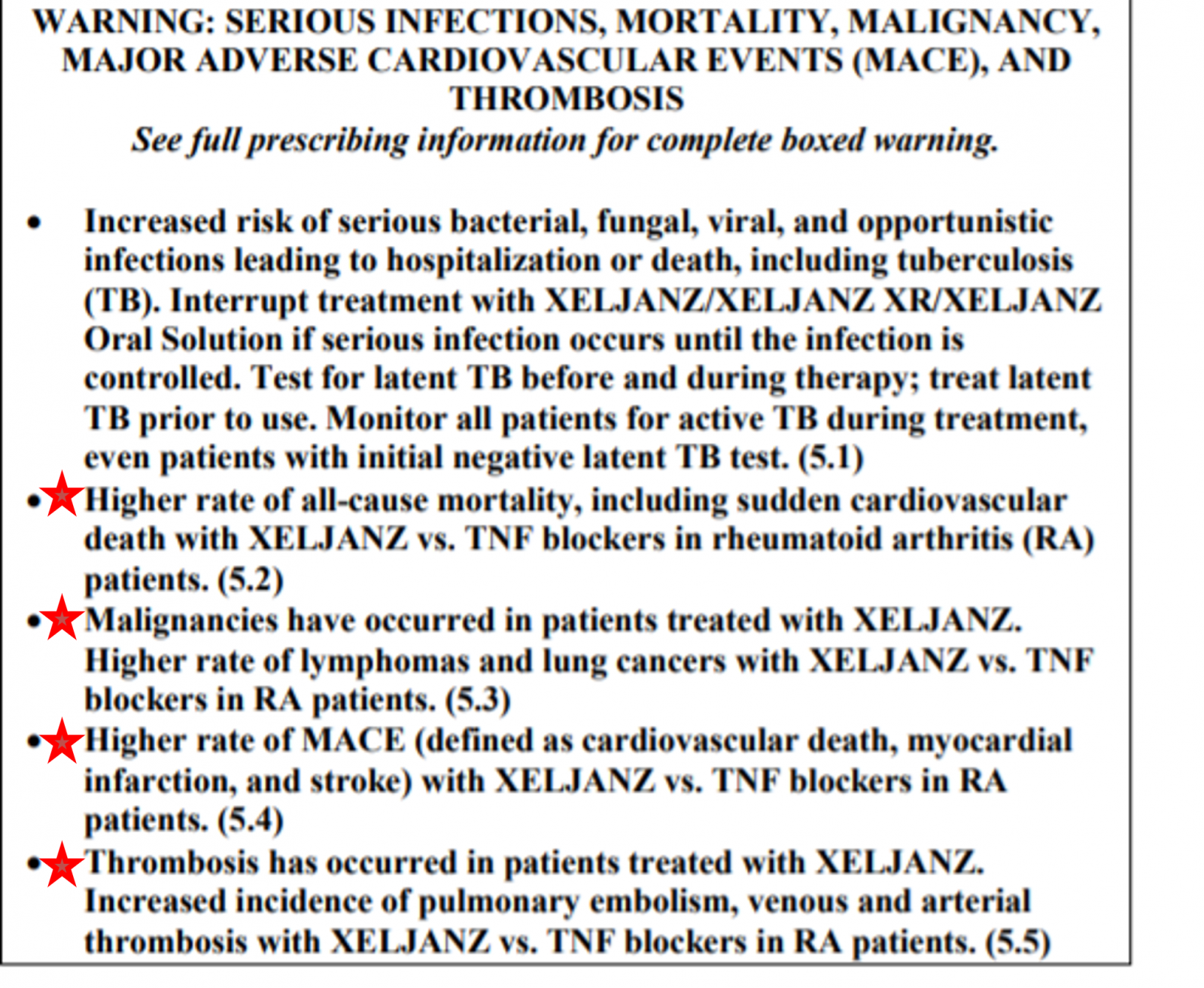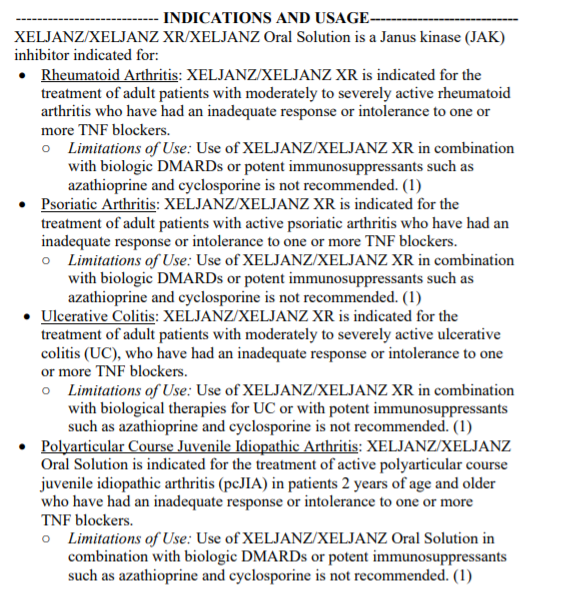 Disclosures
The author has received compensation as an advisor or consultant on this subject
Add new comment