Hydroxychloroquine Fails to Prevent COVID-19
Save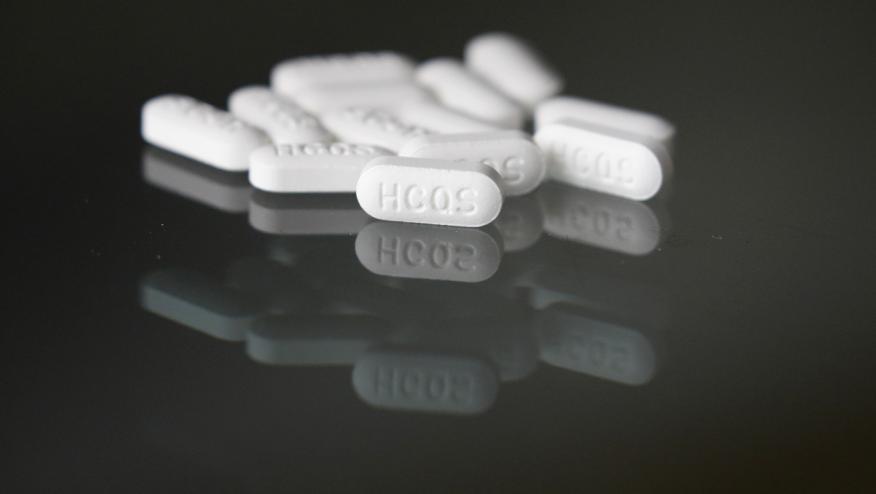 There is a preponderance and mounting evidence that hydroxychloroquine (HCQ) is ineffective in COVID-19 infection; and now the NEJM reports a the results of a trial where HCQ given as post-COVID exposure therapy failed to prevent SARS-CoV-2 infection or symptomatic Covid-19 in healthy persons.
Mitjà et al conducted an open-label, randomized trial of asymptomatic COVID-19 contacts who tested positive by polymerase-chain-reaction (PCR). Enrollees were assigned clusters of contacts to the hydroxychloroquine group (which received the drug at a dose of 800 mg once, followed by 400 mg daily for 6 days) or to the usual-care group (which received no specific therapy). The primary outcomes was symptomatic Covid-19 at 14 days and safety was assessed out to 28 days.
A total of 1116 contacts were randomly assigned to receive hydroxychloroquine and 1198 to receive usual care.  Similar incidence of PCR-confirmed, symptomatic Covid-19 (5.7% and 6.2%) were seen between groups. Moreover, HCQ was not associated with a lower incidence of SARS-CoV-2 transmission.
Adverse events were higher with HCQ (56.1% vs. 5.9% in controls), but serious adverse events were reported.
Definitive evidence of benefit is lacking for the use of HCQ in COVID-19 infected or exposed persons..
Disclosures
The author has no conflicts of interest to disclose related to this subject
Add new comment