Krill Oil Effective in Knee Osteoarthritis
Save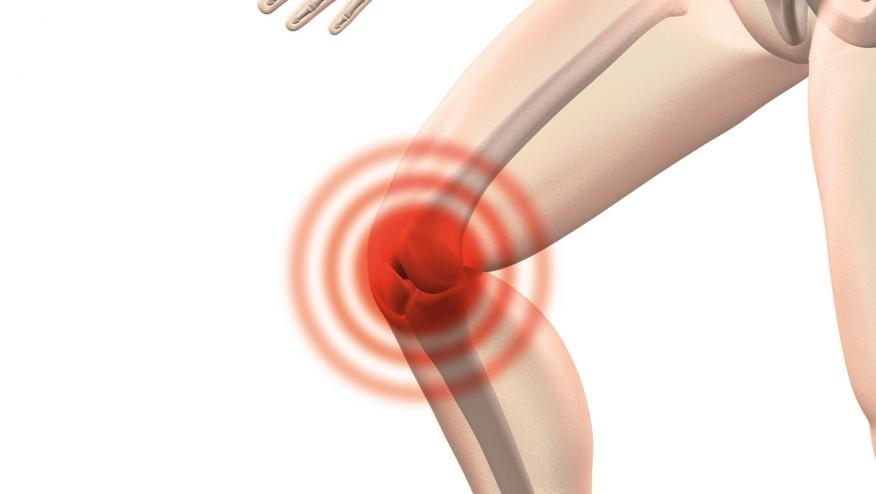 Krill oil supplements in knee osteoarthritis (OA) was shown to be superior to placebo in reducing knee pain, stiffness and function while increasing the omega-3 index. Krill oil, rich in anti-inflammatory long-chain (LC) omega-3 ( ω–3) PUFAs and astaxanthin, is thought to be safe and now shown to be effective nutritional treatment for mild to moderate knee OA.
A total of 235 non-obese (BMI >18.5 to <35 kg/m2), adults (40–65 yrs old) with mild to moderate knee OA and daily knee pain were enrolled in a 6-mo double-blind, randomized, placebo-controlled, multicenter trial. Patients were randomized to either 4 g krill oil/d (0.60 g EPA/d, 0.28 g DHA/d, 0.45 g astaxanthin/d) or placebo (mixed vegetable oil). The primary outcome in this trial was knee pain assessed using the Western Ontario and McMaster Universities Osteoarthritis Index (WOMAC) numeric scale (normalized to scores of 0–100). Secondary outcomes included knee stiffness and physical function. Outcomes were assessed at baseline, 3 mo, and 6 mo.
Krill oil supplement was superior to placebo with regard to
Omega-3 Index increased (from 6.0% to 8.9% compared with from 5.5% to 5.4%, P < 0.001).
Knee pain score (improved more with krill oil −5.18;  P = 0.04 vs PBO)
Knee stiffness (−6.45) and physical function (−4.67); both P < 0.05.
NSAID use, lipids, inflammatory and safety markers did not differ between groups.
Krill oil use showed modest improvements in knee pain, stiffness, and physical function in adults with mild to moderate knee OA.
ADD THE FIRST COMMENT
Disclosures
The author has no conflicts of interest to disclose related to this subject