Long-Term Survival of Idiopathic Inflammatory Myopathies
Save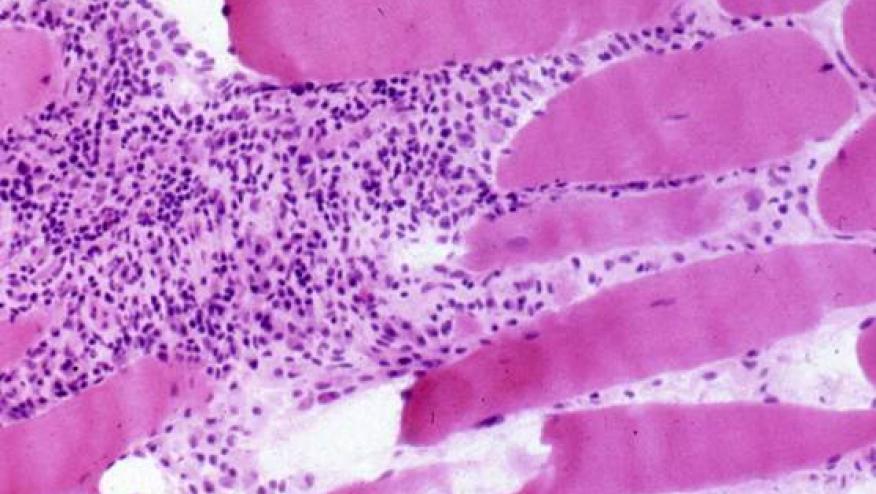 A single center cohort study analyzed the outcome and survival of idiopathic inflammatory myositis (IIM) patients and showed good 5 and 10 year survival but showed significant declined 15-25 years post-diagnosis.
This was a retrospective single-centre analysis of IIM patients fulfilling the Bohan and Peter criteria. Patients thusly diagnosed as having 1) adult-onset polymyositis (APM), 2) adult-onset dermatomyositis (ADM), 3) juvenile-onset dermatomyositis, 4) 'overlap' myositis (OM), 5) cancer-associated myositis, and 6) antisynthetase syndrome.
From a total of 158 IIM patients, the mean age at diagnosis of 40.8 years with most being female (77.2%) and Caucasian (63.9%). Polymyositis outnumbered dermatomyositis which were more common than overlap myositis -  ADM (35.4%), APM (24.7%), and OM (20.9%) respectively.
Most patients (74.1%) were treated with a combination of steroids and one-to-three immunosuppressive drugs.  Interstitial lung disease, gastrointestinal and cardiac involvement affected 38.5%, 36.5% and 23.4% of the patients, respectively.
During a median follow-up of 13.6±10.2 years, 29.1% have died, infection being the most common cause (28.3%).
The survival rates at 5, 10, 15, 20 and 25 years of follow-up were 89%, 74%, 67%, 62% and 43%, respectively.
Significant predictors of mortality included: older age at diagnosis (HR 1.05), cardiac involvement (HR 2.38), and infections (HR 2.36). 
Clinicians should aim for early diagnosis and aggressive treatment of cardiac involvement and infections in IIM patients.
ADD THE FIRST COMMENT
Disclosures
The author has no conflicts of interest to disclose related to this subject