Safety of COVID-19 Vaccines in Rheumatic Patients
Save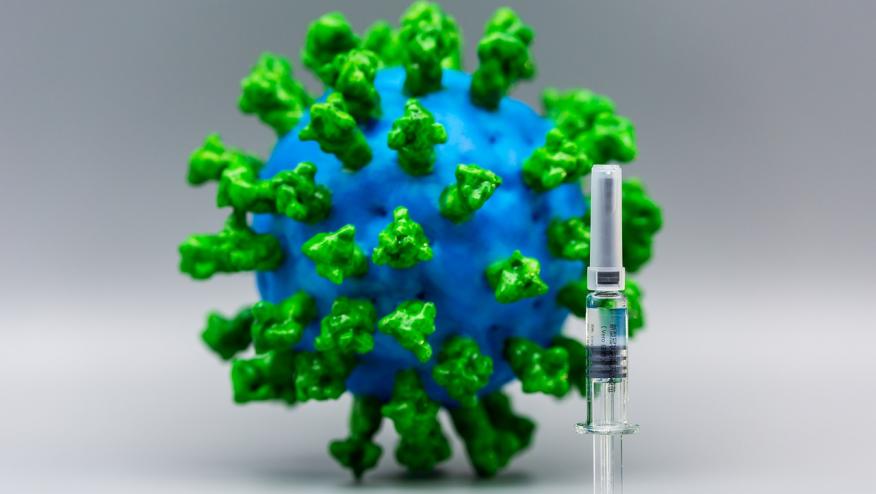 Since the introduction of COVID-19 vaccines in January 2021, rheumatologists have fully advocated the protective benefits of their use - yet many have rarely noted flares and reactive side effects worrisome to patients.  Now a multinational study shows that the use of COVID vaccination in rheumatic and musculoskeletal disease (I-RMD) is safe, well-tolerated with very rare serious adverse events (AEs).
Inflammatory and and non-inflammatory RMD patients vaccinated against SARS-CoV-2 between February 2021 and July 2021 were included in the dataset that looked at AEs, serious AEs and their relationship to RMD diagnosis, disease activity, immunosuppressive use and flares.  This included 5121 patients from 30 countries, 90% with I-RMDs (n=4604) and 10% with NI-RMDs (n=517).  RMD diagnoses included inflammatory joint diseases (58%), connective tissue diseases (18%) and vasculitis (12%), and half (54%) were ib DMARDs, 42% on biologics and 35% immunosuppressants. Most patients received the Pfizer/BioNTech vaccine (70%), 17% AstraZeneca/Oxford and 8% Moderna.
The results shows that for fully vaccinated patients, breakthrough infections were reported in 0.7% of I-RMD patients and 1.1% of NI-RMD patients.
Disease flares were seen in 4.4% of I-RMD cases (0.6% severe) with 1.5% resulting in medication changes.
Overall, AEs were reported in 37% of cases and serious AEs in 0.5% (0.4% I-RMD, 1.9% NI-RMD) of patients.
This large, retrospective cohort analysis is reassuring as to the safety of SARS-CoV-2 vaccines in RMD patients with very rare reports of serious AEs.
Disclosures
The author has no conflicts of interest to disclose related to this subject
Add new comment