Tocilizumab in Refractory Skin and Joint Scleroderma
Save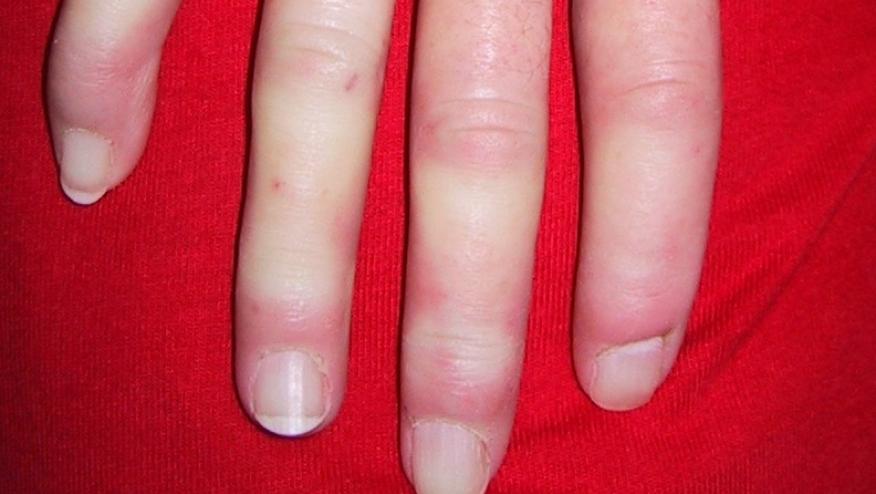 The interleukin-6 inhibitor, tocilizumab (TCZ), was studied in a cohort of difficult systemic sclerosis (SSc)  and was shown to be effective in refractory joint and skin disease with good long-term retention rates and disease stabilization.
TCZ is currently FDA approved for use in SSc with interstitial lung disease for the purpose of slowing the rate of decline in pulmonary function in adult patients with SSc-ILD. Prior reports were unable to establish clinical benefits for skin or joint outcomes in SSc.
This was an open-label, cohort study of 21 SSc patients (20 women, 16 diffuse SSc, mean age: 52±10 years); half with early (<5 years) disease and half witih long-standing disease (disease duration: 6.4 years)].
Patients had active joint and/or skin disease refractory to corticosteroids (n=21), methotrexate (n=19), cyclophosphamide (n=10), mycophenolate (n=7), rituximab (n=1), leflunomide (n=2), hydroxychloroquine (n=2), and hematopoietic stem cell transplantation (n=2). All were treated with weekly tocilizumab (162 mg subcutaneously) at a single academic center. 
One patient discontinued tocilizumab after 3 months due to inefficacy.
After a year of TCZ, all 20 SSc patients remained on TCZ with evidence of improvement:
Skin involvement (mean mRSS decrease: -6.9±5.9,p<0.001)
Polyarthritis improved (mean DAS28 decrease: -1.9±0.8,p<0.001)
All PROs improved (all p<0.001)
After 2 years, 3 patients discontinued TCZ (cytomegalovirus infection in 1, inefficacy in 2) and one died.
Thus 16/21 skin/joint refractory SSc patients had sustained clinical benefits for over 2 years (2.2±1.1 years). Side effects were few with LFTs deterioration in 3 and recurrent digital ulcer infection in 3 patients.
Disclosures
The author has no conflicts of interest to disclose related to this subject
Add new comment