Wiki Guidelines Approach to Pyogenic Osteomyelitis
Save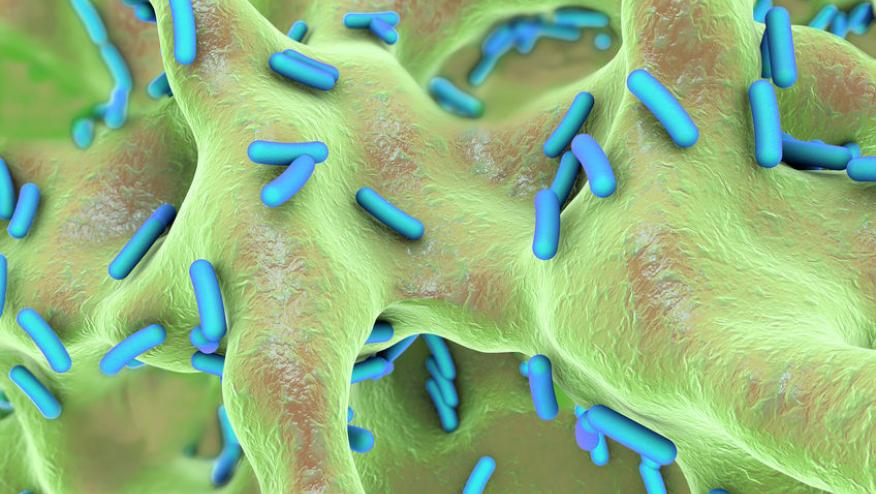 A crowd sourced, WikiGuidelines approach to clinical treatment guideline development for pyogenic osteomyelitis yielded 7 important clinical questions, 2 clear treatment recommendations and 5 topic reviews to inform future treatment or investigations.
Some clinical scenarios may be difficult to manage, especially when there's gap between strength of recommendation and quality of evidence. This report in JAMA promulgates a novel, egalitarian methodology provides a new path to disorders like pyogenic osteomyelitis (a topic chosen based on a social media poll).
Pyogenic osteomyelitis incidence is approximately 20 cases per 100 000 person-years; increased in the elderly, diabetics, with prosthetic replacement and in lower-middle-income countries. 
A consensus statement and systematic review study used a novel approach from the WikiGuidelines Group, an open access collaborative research project, to construct clinical guidelines for pyogenic osteomyelitis. In reviewing the literature they did not use the GRADE system (with frequent dissociation between strength of recommendation and quality of evidence), instead, the wiki charter required "that clear recommendations be made only when reproducible, prospective, controlled studies provided hypothesis-confirming evidence".  The exercise involved 63 nonacademic and academic physicians and pharmacists specializing in general internal medicine or hospital medicine, infectious diseases, orthopedic surgery, pharmacology, and medical microbiology.
Based on their review they addressed 7 questions in the guideline and came away with 2 clear recommendations (use of oral antibiotic therapy and duration of therapy).
Five other clinical reviews emerged were authored addressing diagnosis, approaches to osteomyelitis underlying a pressure ulcer, timing for the administration of empirical therapy, specific antimicrobial options (including empirical regimens, use of antimicrobials targeting resistant pathogens, the role of bone penetration, and the use of rifampin as adjunctive therapy), and the role of biomarkers and imaging to assess responses to therapy.
The following clinical questions had clear, evidence based recommendations:
Question 5: Is Oral Therapy Appropriate for the Treatment of Osteomyelitis, and If So, What Are Reasonable Patient Selection Criteria for Administration?

Clear Recommendation: based on 8 concordant RCTs comparing intravenous (IV) or oral therapy; we recommend oral antibiotic therapy with a drug and/or dose used in published studies. (Specific drug options and doses are discussed in the paper) 

Question 7: What Is the Appropriate Duration of Therapy for Typical Cases of Osteomyelitis?

Clear Recommendation for Osteomyelitis (Including diabetic foot osteomyelitis-DFO) Without a Retained Implant: Based on 2 RCTs and observational studies, we recommend a maximum of 6 weeks of antibiotic therapy for hematogenous or contiguous pyogenic osteomyelitis, assuming adequate source control and no retained prosthetic implant. 
The following clinical questions did not have sufficient evidence to provide evidence based recommendations:
Question 1: How Should the Diagnosis of Osteomyelitis Be Established?  This applied to:

Osteomyelitis Without Prosthetic Joint Infections (PJI)
Diabetic Foot Osteomyelitis (DFO)
Osteomyelitis With PJI

Question 2: What Is the Appropriate Management for Osteomyelitis Underlying a Pressure Ulcer?
Question 3: When Should Empirical Therapy Be Administered in the Treatment of Osteomyelitis?
Question 4: Are There Preferred Antibiotics With Which to Treat Osteomyelitis?

Which Empirical Antimicrobial Agents Are Preferred for Osteomyelitis?
When Should Antimicrobial Coverage Targeting MRSA Be Included?
When Should Antimicrobial Coverage Against P Aeruginosa Be Included?
Does Bone Penetration of an Antimicrobial Agent Matter Clinically, and Should It Be Used to Select Therapy?
Does Adjunctive Rifampin Alter Osteomyelitis Treatment Outcomes; for Which Organisms Is Rifampin Therapy Potentially Useful, and If It Is Used, Is There a Preferred Dosing?
What Is the Role of Long-Acting Glycopeptide Antibiotics in Treating Osteomyelitis?

Question 6: What Is the Role and Optimal Utilization of Serial Biomarkers and/or Imaging Studies for Assessing Treatment Response in Osteomyelitis?
Disclosures
The author has no conflicts of interest to disclose related to this subject
Add new comment