Arthritis - a Leading Chronic Condition Among Young Adults (18─34 Yrs)
Save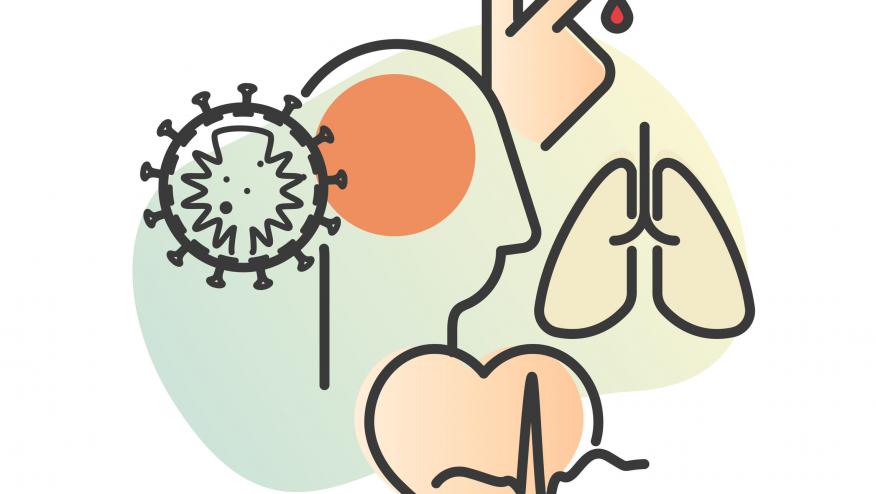 MMWR from last week focused on chronic conditions in young adults showing they are common, costly, and major causes of death and disability. Overall arthritis ranks behind five more common chronic condition in young adults - obesity, depression, hypertension, hypercholesterolemia and asthma.
Data were drawn from BRFSS, a national telephone survey of U.S. adults aged 18-34 years. In 2019, more than one half (53.8%) of adults aged 18–34 years reported having at least one chronic condition, and nearly one quarter (22.3%) reported having more than one chronic condition.
The most prevalent conditions were obesity (25.5%), depression (21.3%), high blood pressure (10.7%), hypercholesterolemia (9.8%), asthma (9.2%) and arthritis (5.9%).  Moreover, chronic conditions were more prevalent in young adults with a disability (76% vs 48% without), the unemployed (62.3%) and students (45.8%).
Young adults with chronic conditions were more likely to report binge drinking, smoking, or physical inactivity. Having obesity, depression, HTN, current asthma, or arthritis was significantly (p<0.05) associated with sex, age, race and ethnicity, poverty level, employment status, disability status, region, and all self-rated health characteristics. Obesity, HTN, and arthritis were significantly (p<0.05) associated with urban-rural status. Obesity, depression, current asthma, arthritis, and other chronic conditions were significantly associated with health care coverage.
Disclosures
The author has no conflicts of interest to disclose related to this subject
Add new comment