FDA Approves IVIG in Dermatomyositis
Save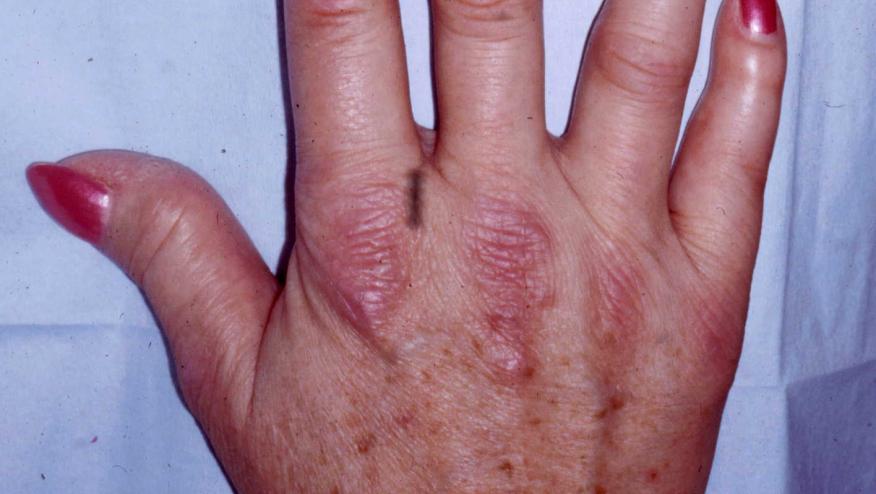 The U.S. Food and Drug Administration (FDA) has approved Octagam 10% [Immune Globulin Intravenous (Human)], as the first and only intravenous immunoglobulin (IVIg) formulation to be approved for adult dermatomyositis (DM).
The manufacturer, Octapharma USA, received notification of this new approval on July 15, 2021. Octagam (IVIG) is already FDA approved for use in chronic immune thrombocytopenic purpura (ITP) in adults.
IVIg approval was based on the ProDERM Study wherein IVIG was studied in DM. The ProDERM study showed that IVIg is safe, effective and superior to placebo in DM patients. In a trial of 95 active DM, patients were randomized 1:1 to received either IVIg (10% Octagam; 2 g/kg q4wk) or PBO. The primary endpoint was improvement in the Total Improvement Score (TIS). By week 16, highly significant minimal, moderate and major TIS responses were seen with IVIg compared to PBO. At 16-weeks, 78.7% of Octagam patients responded compared to 43.8% of those on placebo.
Some concern was raised about slightly more serious adverse events (5.8% vs 4.2%), especially for thromboembolic events resported (1 pulmonary embolus, 1 combined DVT/PE, and 2 cerebrovascular accidents).   
Octagam product labeling information can be found here.
There is a boxed warning for thrombosis, renal dysfunction and acute renal failure; noting that thrombosis may occur with IGIV products, Risk factors may include: advanced age, prolonged immobilization, hypercoagulable conditions, history of venous or arterial thrombosis, use of estrogens, indwelling vascular catheters, hyperviscosity, and cardiovascular risk factors.  Patients who may be at risk of thrombosis, renal dysfunction or renal failure, it is recommended that you administer IVIG at the minimum infusion rate (not exceed an infusion rate of 0.04 ml/kg/min) and that you maintain adequate hydration and monitor for signs and symptoms of thrombosis and assess blood viscosity in patients at risk for hyperviscosity. 
Other reported adverse effects in DM patients includes headache, fever, nausea, vomiting, increased blood pressure, chills, musculoskeletal pain, increased heart rate, dyspnea, and infusions site reactions.
Disclosures
The author has no conflicts of interest to disclose related to this subject
Add new comment