Skin Involvement with HMGCR Necrotizing Myositis
Save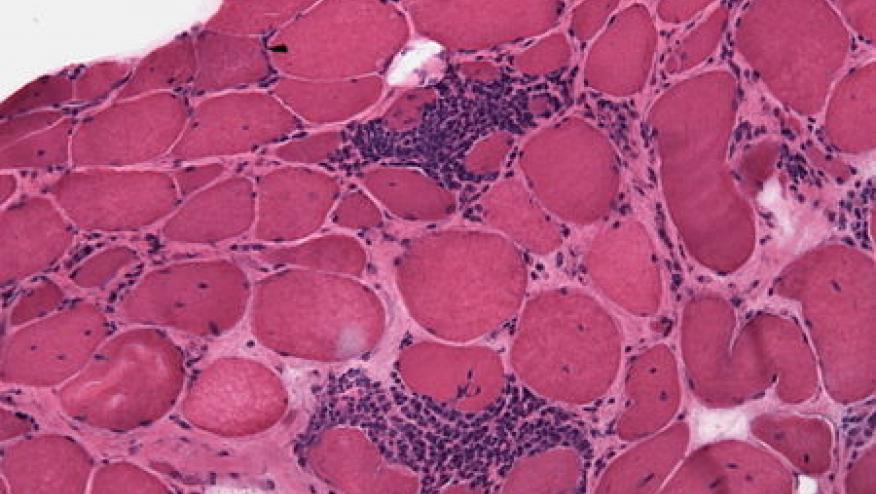 The Journal of Autoimmunity reports that anti-HMRCR antibody positive, necrotizing myositis patients frequently have cutaneous lesions, moreso than previously reported.
Anti-3-Hydroxy-3-methylglutaryl-coenzyme A reductase (HMGCR) antibodies have been linked to the immune-mediated necrotizing myopathy (IMNM). Such antibodies have been often implicted with statin (and other exogenous substances) induced necrotizing myositis.
Necrotizing myopathies are usually severe, rapidly progressive, with high creatine kinase levels and may be refractory to treatment.
This report identified 32 patients seen between 2012 and 2020, 23 showed characteristics of IMNM, and 9 without full classification criteria but with signs of connective tissue diseases.
IMNM patients were distinguished (from non-IMNM patienets) as:
Being older (66 and 35 years; 0.92 (0.73-0.98); p < 0.001)
More statin exposure (87% and 33%; 0.84 (0.61-0.94); p = 0.005)
Higher mean peak CK (8717U/l and 329U/l; 1.0 (0.85-1.0); p < 0.001)
Frequent skin lesions: 13/23 (56%) in IMNM patients
none of the patients suffered from cancer
This cohort showed more than half of HMRCR positive IMNM patients had skin involvement, more than previously reported.
Add new comment