COVID's Multisystem Inflammatory Syndrome in Children
Save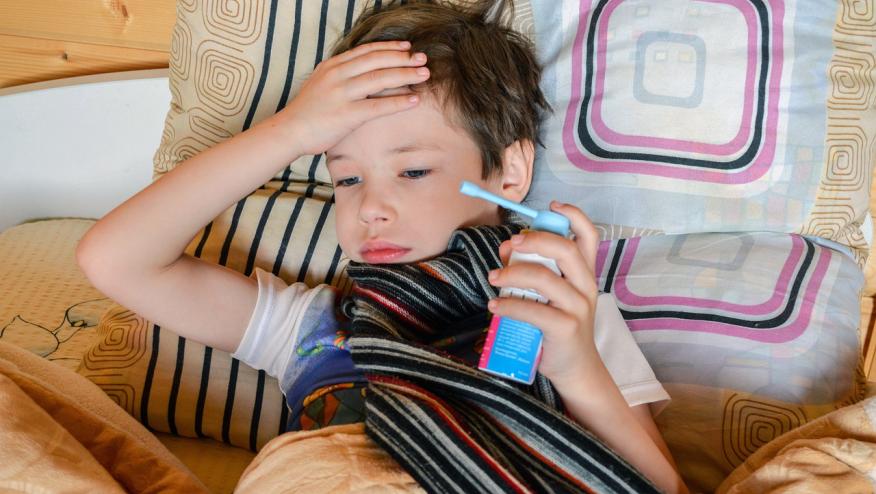 Two recent reports further characterize the newly described, Kawasaki-like,  syndrome affecting children with COVID-19 infections.
The NEJM describes the childhood syndrome as having Kawasaki's disease, fever, toxic shock syndrome, acute abdominal conditions, and encephalopathy; hence the label Childhood Multisystem Inflammatory Syndrome (MIS-C). The disorder emerged in late April 2020, first in the U.K., and then similar cases were reported from many other countries. The Centers for Disease Control and Prevention (CDC) named this multisystem inflammatory syndrome in children (MIS-C).
A study of 106 hospitals in New York State, found 191 cases. Another 186 cases was found in targeted surveillance in 26 U.S. states over a 2-month period. It is estimated there are 1000 cases suggesting that MIS-C occurs 2 to 4 weeks after COVID-19 infection and is rare (2 in 100,000 persons <21 years of age). A relatively high proportion of cases have occurred among black, Hispanic, or South Asian persons. MIS-C differs from Kawasaki disease by being older wiht more intense inflammation and greater myocardial injury and a distinctly different racial and ethnic predominance.
Critical features include cardiac and coronary-artery aneurysms in 10 to 20%. Abnormal labs include elevated troponin and B-type natriuretic peptide and high levels of C-reactive protein, ferritin, lactate dehydrogenase, and d-dimers. About 2 to 4% have died, despite receiving a wide range of immunomodulatory agents (including intravenous immune globulin, glucocorticoids, anti–tumor necrosis factor, and interleukin-1 or 6 inhibitors). 
The mechanisms for this new entity are unclear. MIS-C generally occurs late after SARS-CoV-2 infection.
Another report from the Annals of Rheumatic Disease describes16 French patients who they labed as having "Kawa-COVID".  They had a median age of 10 years, SARS-CoV-2 was detected in 12/16, Cardiac involvement included myocarditis in 7/16 (44%). These patients differed from 'classical' Kawasaki disease by older age at onset (10 vs 2 years; p<0.0001), lower platelet count (188 vs 383 G/L; p<0.0001)), a higher rate of myocarditis 7/16 vs 3/220; p=0.0001) and resistance to first IVIg treatment 10/16 vs 45/220; p=0.004).
Disclosures
The author has no conflicts of interest to disclose related to this subject
Add new comment